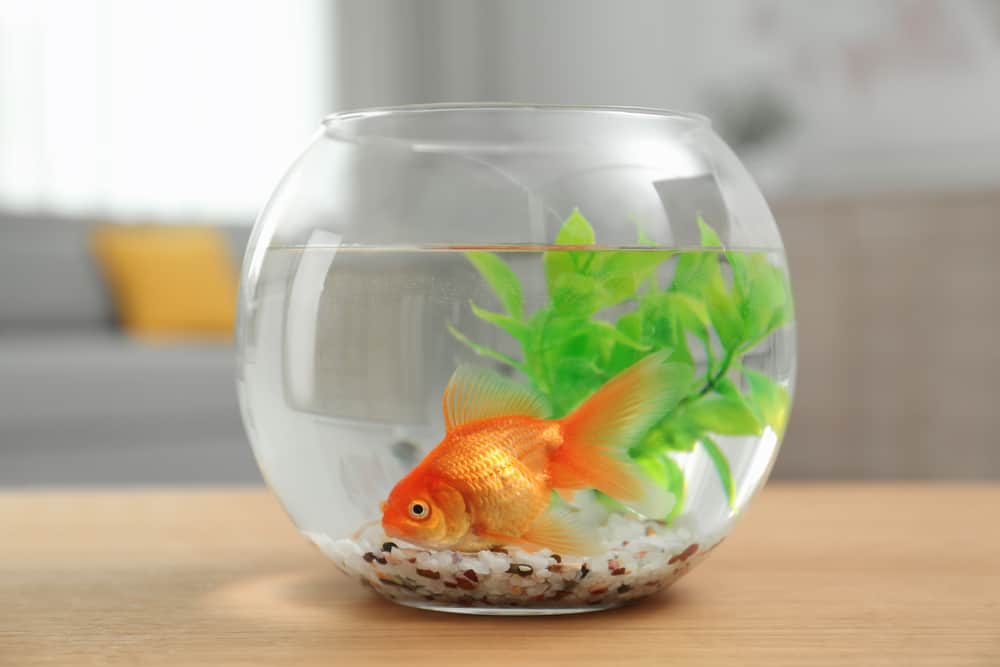 Many people have had at least one goldfish in their lives, and a lot of times, it's assumed that goldfish just need a bowl and some water.
However, their care goes beyond simply having a place to live.
Keeping their bowl clean is just one of many things they need to live the best lives possible, and cleaning their bowl out is a simple way to meet a lot of their needs.
Getting started isn't difficult as long as you have the right gear.
How to Clean a Goldfish Bowl (Step by Step)
1. What You'll Need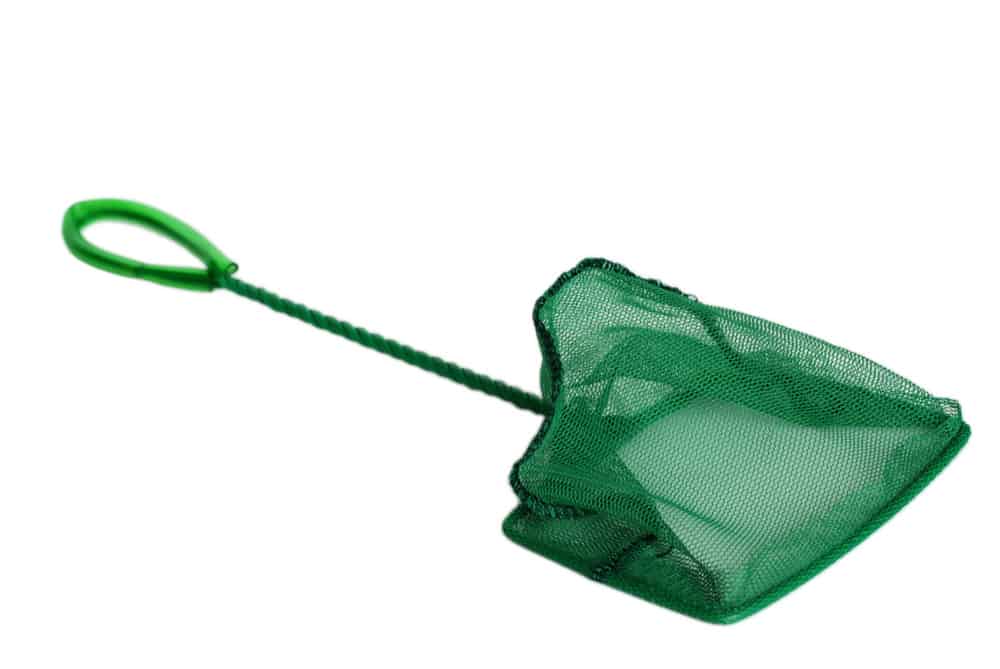 To get started, you're going to need a bucket, a small fishnet, a hand towel, some paper towels, a small brush, a water conditioner product, a strainer, an aquarium thermometer, and some water test strips.
This might sound like a long list, but chances are you already have at least half of the things you're going to need to clean out your goldfish's bowl.
You might want to invest in new equipment for this project, such as a bucket and strainer specifically designated for aquarium use only.
Other than that, feel free to use what you already have around the house.
2. Ready Your New Water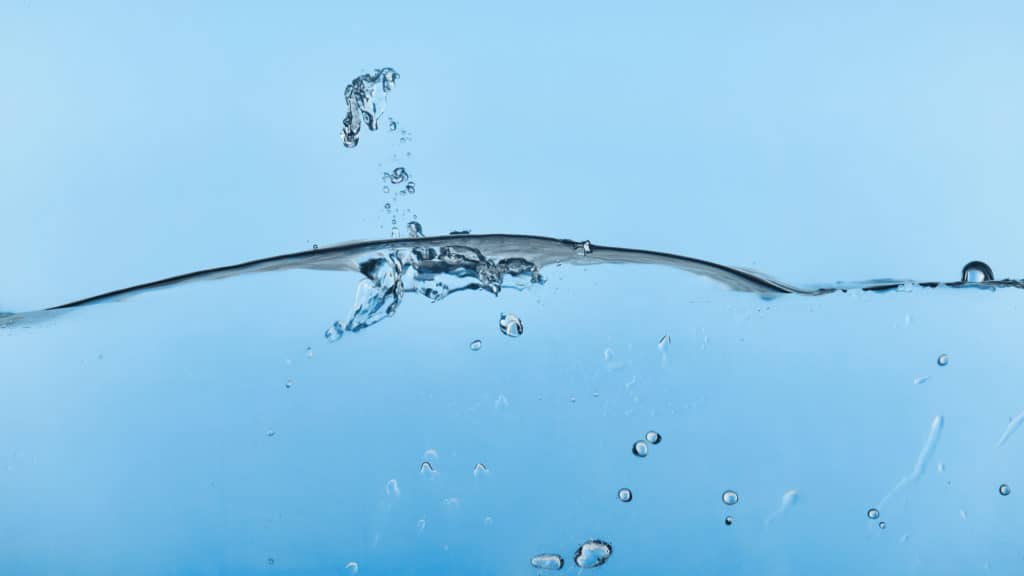 One essential step to getting your goldfish bowl clean is switching out their water.
It's important to prepare the new water before you begin, so you don't shock your fish.
You'll need to treat the water for chlorine or ammonia before moving on to adjusting the temperature and pH.
No matter where you got your water, it should always be treated.
You never know what could be in your water, and it's better to be safe than sorry.
This is where that bucket we mentioned earlier comes in.
Make sure it's a bucket specifically reserved for holding aquarium water in it, one that has not been used for any other chores and has never had any soap in it.
Even if a bucket has been cleaned out, soap residue can remain and taint the water.
Fill up your bucket with clean water and use your thermometer to determine the temperature.
Goldfish prefer their water between 72 to 82 degrees.
Once it's at the right temperature, try to maintain it throughout the rest of the process.
After the water is warm enough, you should add the water conditioner.
Use something that will remove chlorine, detoxify heavy metals, and neutralize chloramines, making sure to carefully follow the instructions on the product's packaging.
Finally, you'll want to test the water using your water test strips to check for irregularities and to double-check the pH.
The proper pH will be between 7.0 and 7.8.
Once the water requirements have been met, you're ready to move on to the next step!
3. Removing Your Fish from the Tank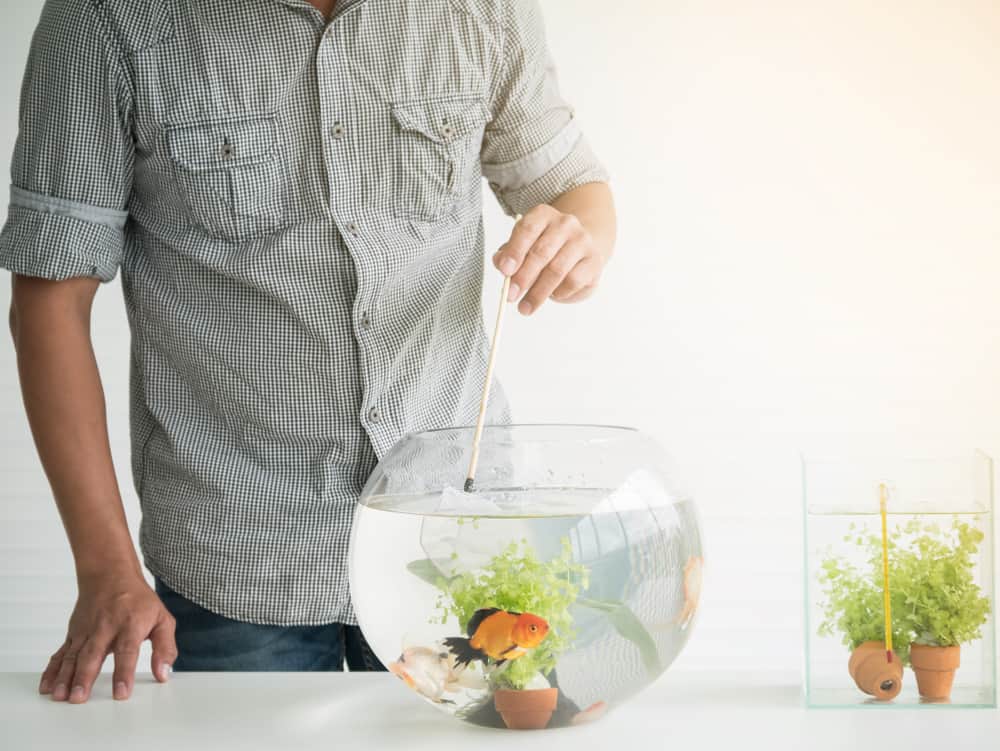 Next, you'll want to remove your goldfish from their tank, and place them in a new container filled with their tank's current water.
It's important that you don't place them in the bucket of treated water, as the shock could be too much for them.
Make sure your fish are placed in a container which has never been filled with soap or any other potentially harmful chemicals.
Once your fish are in their new container, it's important to reduce stress as much as you can.
Reduce the light in the bucket by placing a hand towel over the container.
This will also prevent them from jumping out while you're busy with their bowl.
4. Cleaning Out the Fishbowl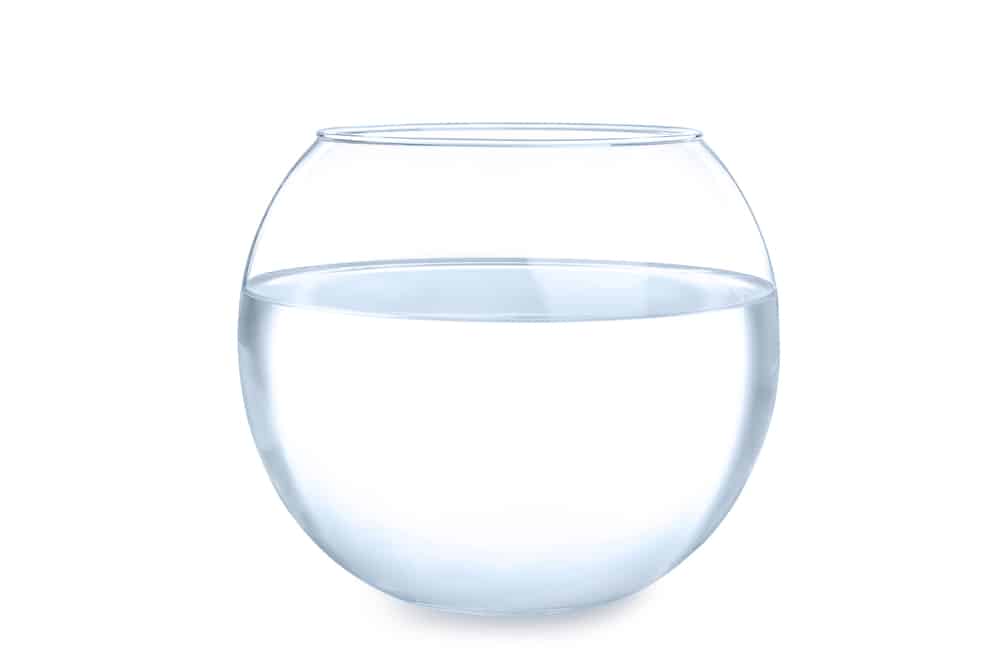 Now you're ready to get down to business: cleaning out the bowl!
You'll want to work quickly so your fish don't have to spend too much time in their temporary container.
Start by removing all decorations, placing them on paper towels, and then remove the gravel by placing your strainer in a sink and emptying the bowl into the strainer.
Clean off the gravel by keeping it in the strainer and rinsing it with warm water, shaking it a few times to make sure it's completely clean.
Now that it's empty, you can clean the bowl itself, using paper towels to wipe it down while it's still damp.
It's important that you do not use any detergents or soaps to clean out the tank, even if there are stubborn stains.
Just like the bucket that holds the bowl's new water, any soap residue left behind could harm or even kill your goldfish.
Instead of soap, use a small brush, such as a toothbrush, to scrub away tough stains.
You can even use the same brush to clean their decorations!
Once everything has been wiped off and scrubbed, you should rinse the decorations and bowl with warm water a few times just to be sure everything is clean.
5. Cleaning Out Your Filter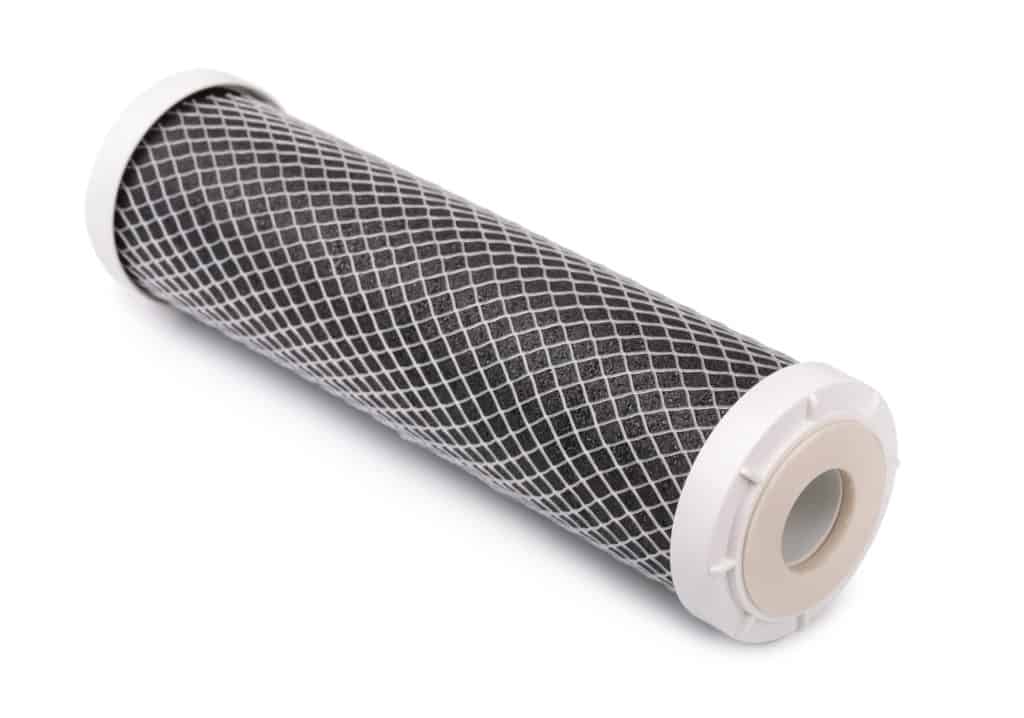 If your goldfish has a filter on their bowl or tank, and they should, it's important to make sure that gets cleaned out, too.
The type of filter you have will determine how often you should clean it out, but a good rule to remember for any filter is that you should never clean it out too often.
Within any filter exist beneficial bacteria, which help your tank by eating up any irregularities or harmful components that might be in your water.
Cleaning your filter too often will do harm to the bacterial culture, and possibly even destroy it, which will require the bacterial cycle to begin again, and that's the last thing you want.
For a hang-on filter, it should be cleaned every few weeks or about once a month.
For hang-on filters, you will need to disassemble the entire filter to clean the small parts and various tubes it may have.
Be sure to take special care when cleaning small parts and disassembling the filter.
For a sponge filter, you should clean off the sponge every two weeks by placing it in a bucket of clean water and squeezing the debris and gunk out of it.
Be careful not to let the sponge dry out while you scrub out the rest of the filter!
You want to clean out a sponge filter like you would a canister filter.
You can use a toothpick to remove debris, and rinse service lines clean.
If you have an under-gravel filter, it can be a little tricky to clean.
One way to keep it clean is to try to keep the gravel free of debris or vacuum it off every couple of weeks.
Finally, if you have an in-tank filter, the same rules as a hang-on apply.
Clean out in-tank filters every couple of weeks or once a month.
Once your filter is cleaned out and reassembled, you're ready to finish cleaning out your goldfish's bowl!
6. Setting Up Your Bowl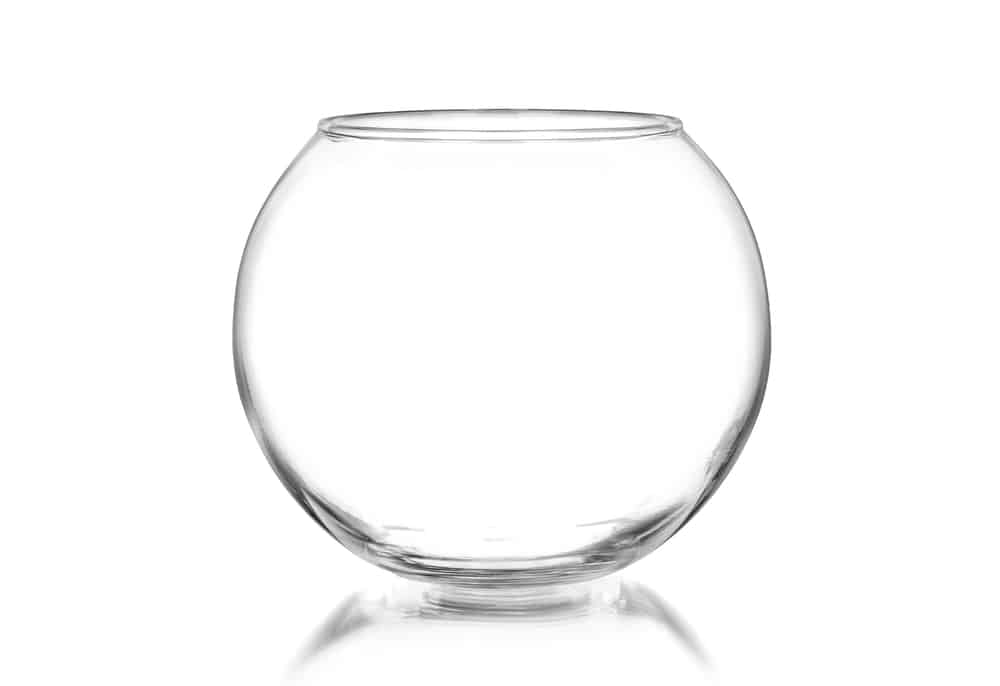 All there is left to do now is to put everything back together again and return your fish to their home.
Put your gravel back in, then your decorations, and then the water you prepared earlier.
Now you can use your net to put your fish into their tank, and your work is done!
Feel free to keep an eye on your goldfish for a few hours if this is your first time cleaning out their bowl to make sure they're doing well in the new water you prepared.
Why It's Important to Clean Your Goldfish Bowl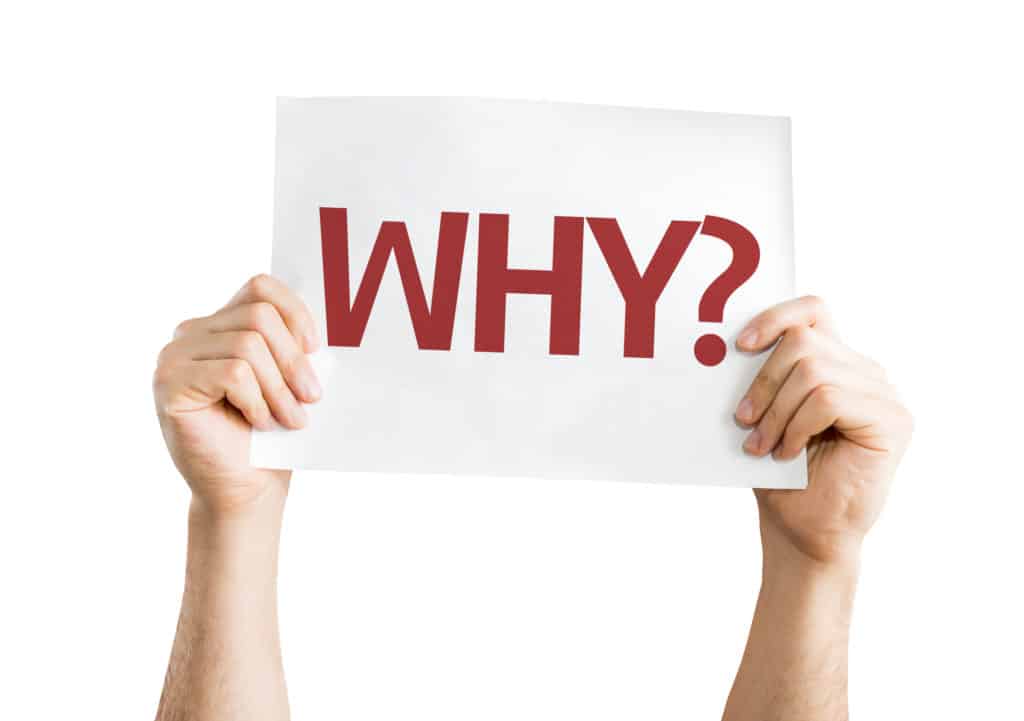 You may be wondering why you should have to clean out your goldfish's bowl, and if it's really worth the trouble.
It's very much worth the trouble.
It's important to clean your goldfish bowl once a week if it doesn't have a filter.
Leaving unchanged, unfiltered water in your goldfish's tank will make them susceptible to disease, possibly even leading to their death.
It's important that your tank has a proper filtration system, and that a bowl isn't your goldfish's permanent home.
The Health of Your Fish and Their Environment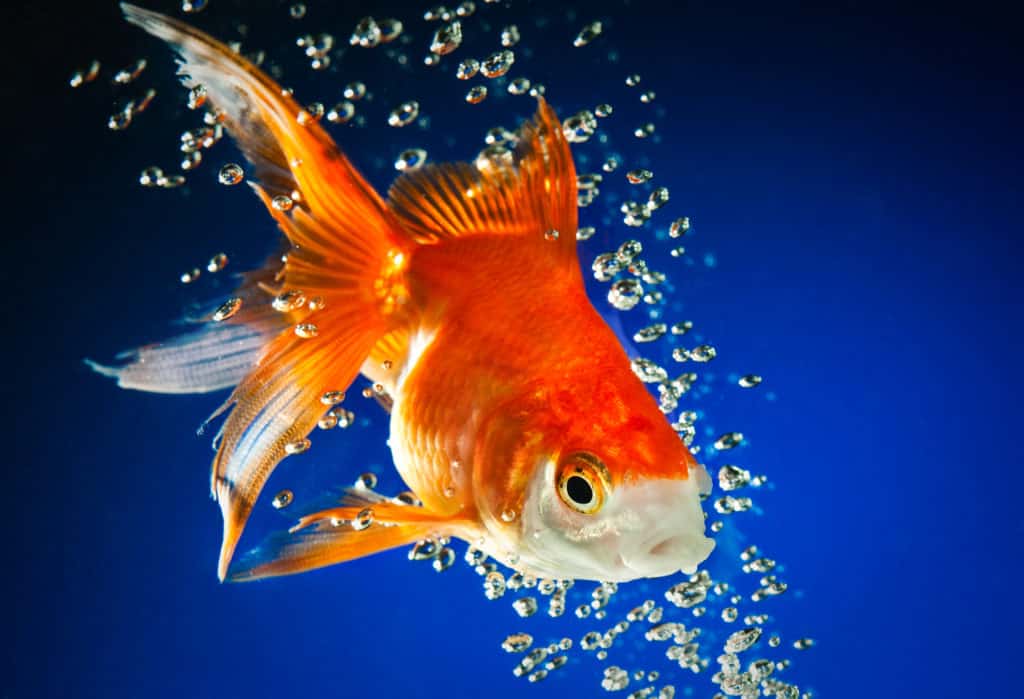 You may wonder if there are any risks associated with not cleaning your goldfish's bowl, and there are.
Uncleaned and unfiltered tanks can harbor bacteria which could not only make your fish sick, but they can even put you at risk.
Most of the time, nitrite and ammonia are to blame when your fish fall ill.
Without proper filtration or regular water changes, these components can build up and cause quite a few different problems.
The water has to be a certain temperature as well.
If your fish become too hot or too cold, they can become susceptible to various diseases.
When the water conditions are less than perfect, goldfish can develop ulcers, Pop Eye, cloudy eye, and even tumors.
If they're left in poor conditions or with untreated illnesses, they will inevitably die off.
It's important to provide your fish with the proper environment by keeping their home clean.
Tips on Keeping Your Bowl Clean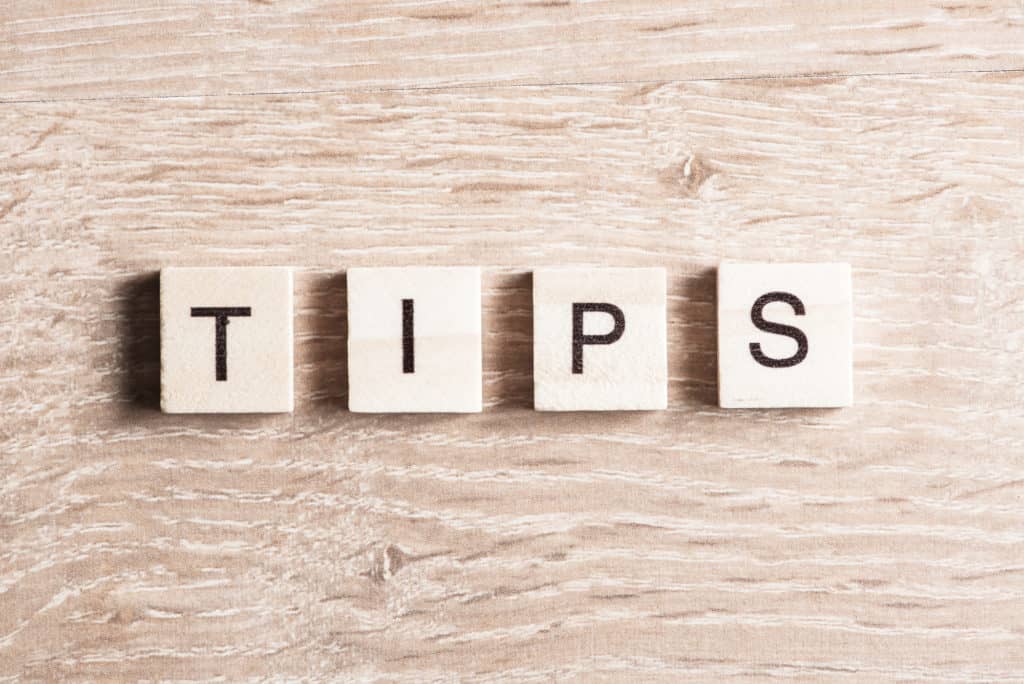 Because goldfish need such frequent water changes when they live in a bowl, it's best to keep it as clean as you can between change days.
Get your bowl as clean as possible when you take the time to scrub it out by using vinegar if your bowl has lime marks.
You can make a vinegar solution by mixing one part vinegar and one part water before pouring it onto a sponge and wiping your bowl clean.
Meanwhile, with tougher algae stains, you can make and use a bleach solution instead of vinegar.
Mix together one part bleach and nine parts water and soak your bowl (or decorations) for anywhere between 15 and 30 minutes.
After everything has soaked, rinse everything off multiple times before allowing it all to dry.
Between cleanings, you can help keep your bowl clean by feeding your fish only what they're going to eat and nothing more.
Overfeeding your goldfish will only result in the extra uneaten food being left at the bottom of their bowl, making the water dirtier even quicker.
Another tip we have to recommend is keeping a couple of jugs full of treated water around.
This way, you'll have something for emergencies, or for those days you need to get their tank clean just a little faster.
The Good, Clean Truth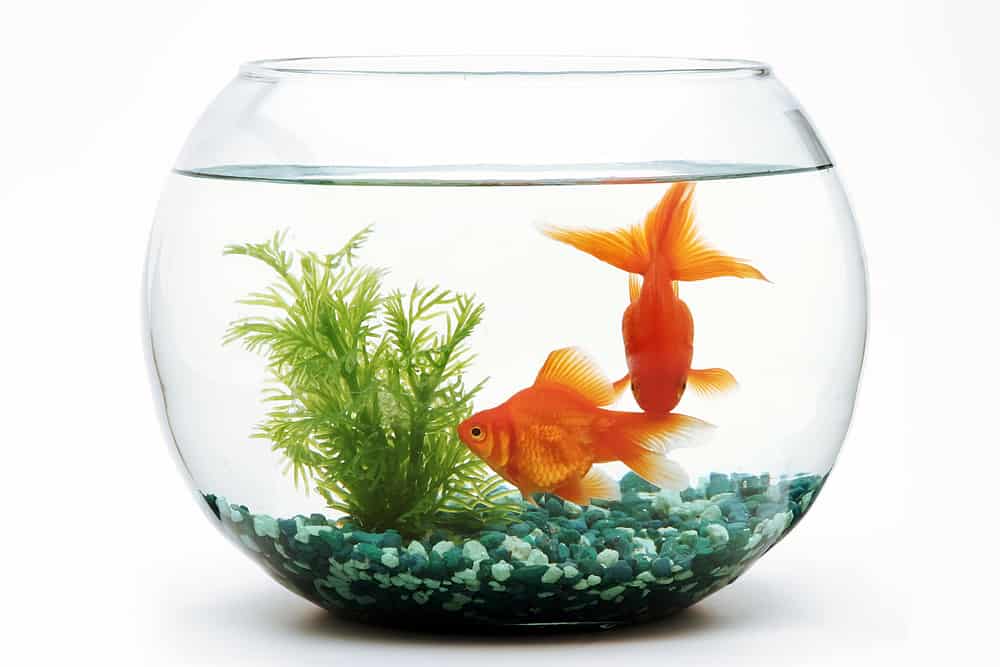 Now that your bowl is all cleaned out, your fish should be good to go until the next time you need to change the water.
It's an easy chore which can be done in a snap.
You can even get it done with the help of your kids, if you want to involve them in such a beloved hobby.
We're sure your bowl is spic and span, and it's looking like it, too.
Best of luck keeping your goldfish bowl clean until your goldfish move into their permanent home!
Did you follow these steps to clean out your goldfish bowl?
How are your goldfish doing since their bowl was cleaned?
Leave us a comment down below.
We always look forward to hearing from you.