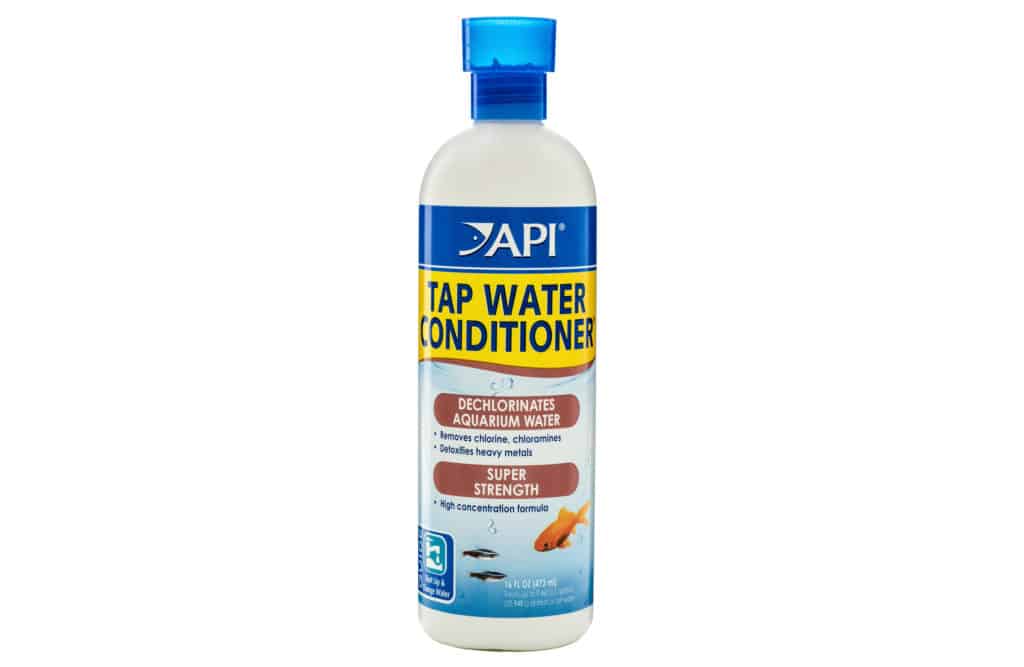 Dechlorinator is a pretty remarkable chemical.
It can make a real difference in the chlorine levels of your tank and help to keep your fish safe and healthy.
If you have an issue that requires you to dechlorinate, it makes sense to know how long it takes to work.
Here is some really great information about de-chlorinator and the things you should know before you use it in your fish tank.
How Long Does Dechlorinator Take to Work?
Dechlorinator should work in less than five minutes.
This does assume you are following directions properly and using the correct amount of dechlorinator.
You must check the packaging of the dechlorinator you purchase.
There are several different kinds out there, and some will work fast while others take longer.
You also want to see how much dechlorinator you need for the size of the tank you have.
It is crucial to make sure to run the filter and allow the water to be treated with the dechlorinator.
If you don't want to use a dechlorinator as a way to get the chlorine out of your tank and prepare for fish, there are other methods you can use.
Before you take a look at the other methods to dechlorinate, you should know they are going to take quite a bit longer.
Alternatives to Dechlorinators
There are four main alternatives to using a dechlorinator.
Although a dechlorinator is a safe chemical to use and it works quite fast, it is made of some products that may or may not be ideal for fish.
If you like to keep things more natural for your fish, one of these other methods may be better.
1. Aeration
When you use aeration as a way to remove chlorine from water, then you will need a sprayer or a nozzle.
The sprayer or the nozzle will help to bring air into the water.
When the air is added to the water, it also starts to escape from the sprayer.
The air and water spraying will cause the chlorine to become disrupted and leave the water.
Although this method can be effective, it is not always as quick, and you cannot be 100 percent certain that it has removed all the chlorine.
Make sure to test the water before you put your fish in if you plan on using this method.
2. Boiling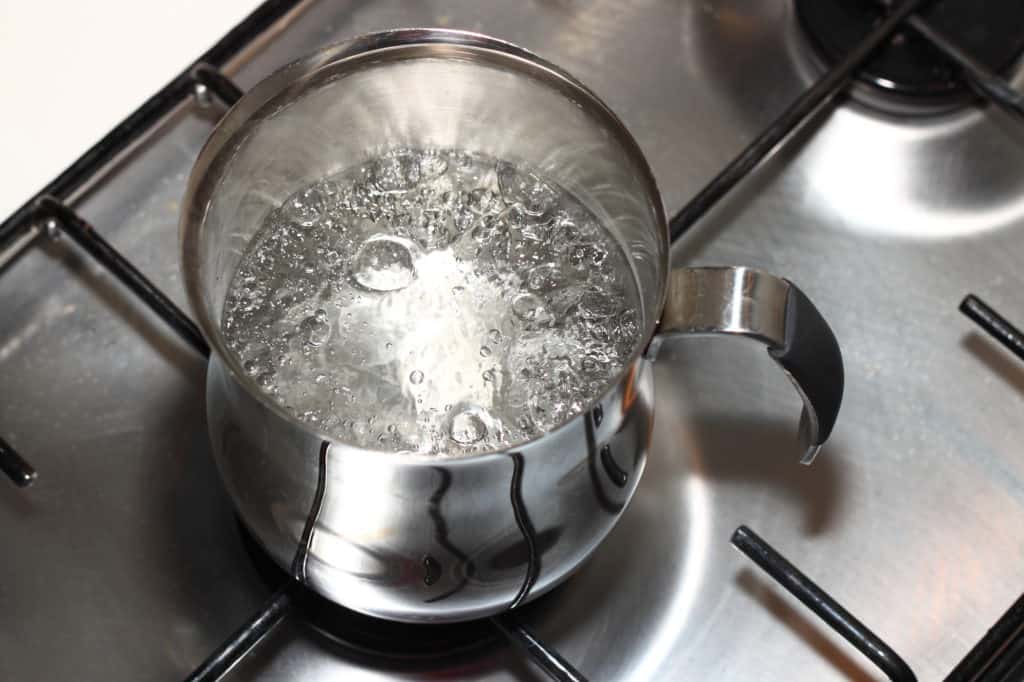 Boiling water is a quick and easy way to get the chlorine and chloramine from your water.
You can boil water for about twenty minutes, and it will be ready to go.
Of course, this may seem like it is almost as fast as the dechlorinator, but it does require more work.
Also, you are going to need to let the boiling water cool down for a very long time to make sure it gets to a safe temperature for your fish.
If you need to get a tank together quickly, this boiling method can do the trick.
3. Adding Vitamin C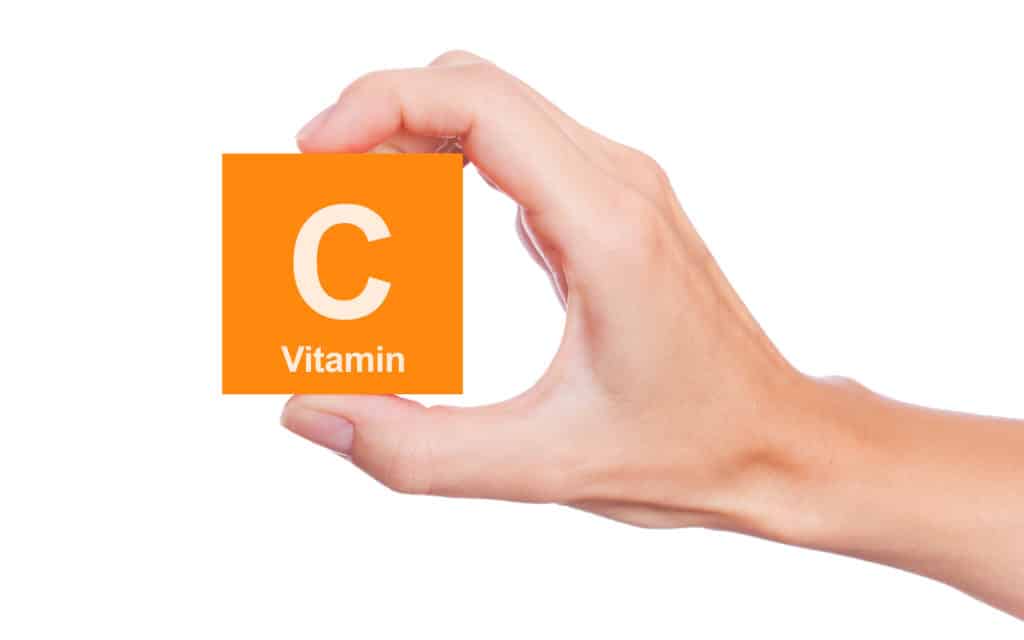 Vitamin C does a terrific job of getting rid of chlorine in the water.
It doesn't seem likely that something like Vitamin C would have the power to neutralize chlorine, but it does.
If you want to use vitamin C to dechlorinate your water, you can add one teaspoon to each gallon of water you need chlorine free.
The vitamin C will work rather quickly, but we recommend testing the water about an hour after to see how it stands.
Vitamin C in your water is not going to be dangerous for the fish, and it will probably be better for them than the dechlorination chemicals.
4. UV Light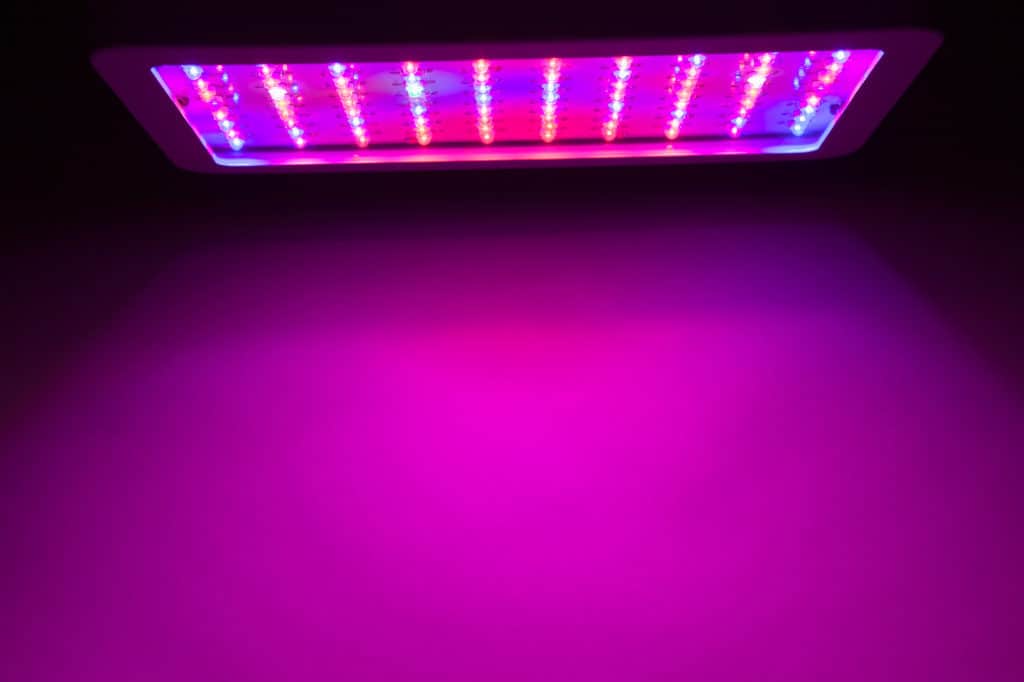 As you probably know, a UV light is a great way to help you keep your fish safe.
The UV light is a very natural method of keeping aquariums in great shape.
The only problem with the UV Light is that you will need to purchase it.
The good news is that you will be able to use the UV light for a long time to help you keep the water clean and sterile for your fish.
UV lights are great because they can remove chlorine and chloramine.
Some of the chemical dechlorinators will remove chloramine but not all of them.
Check the packaging if you need to remove chloramine as well.
There are lots of UV lights out there on the market.
If you are trying to dechlorinate water, chances are you going to need a slightly higher end UV light.
The UV light will have to reach certain temperatures to treat the water in the tank properly.
How to Tell if Your Fish Tank Has too Much Chlorine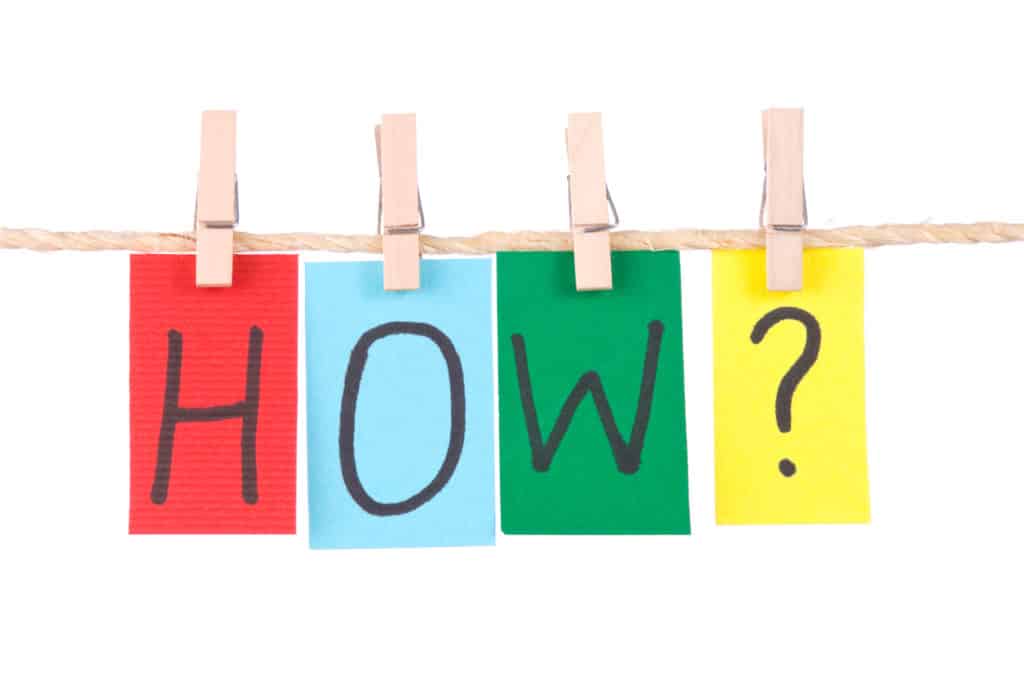 Most of the time, you will be using a dechlorinator to make sure your tank is ready for fish.
However, there could be situations where your fish start showing signs of too much exposure to chlorine.
This is a bad sign, and it needs to be treated immediately.
It's also a good idea to understand the signs of fish that have too much chlorine so you can act as quickly as possible.
The biggest problem fish will have in chlorinated water is that they will have respiratory problems.
Just like chlorine can affect people with respiratory issues, chlorine can make it hard for a fish to breathe.
Here are a few of the most common signs you will see in a fish that needs the water to be dechlorinated.
1. Pale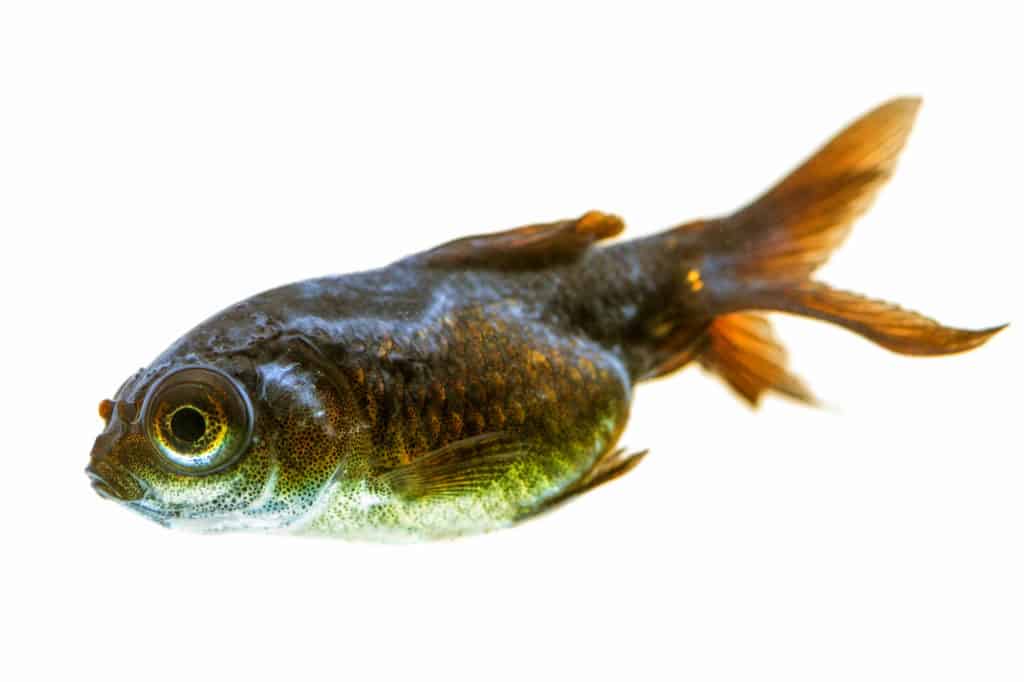 You should have a general idea as to the healthy color of your fish.
When you notice any changes in that coloring, it is important to consider what could be causing this.
A pale fish could very likely be having a breathing problem related to too much chlorine in the water.
2. Mucus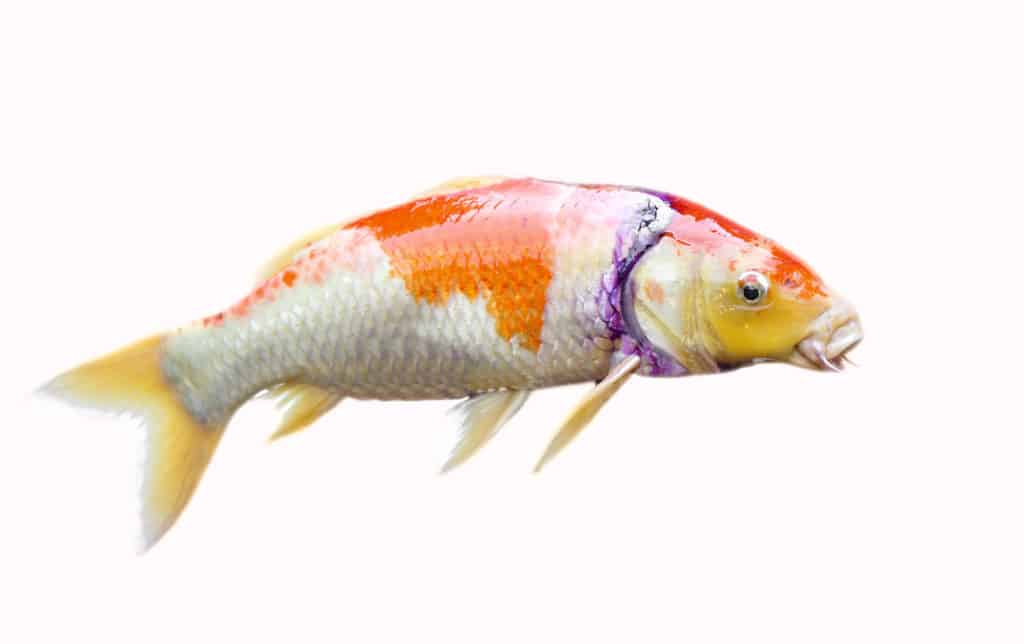 The fish may look like they have mucus on them.
You will notice this on the outside of the fish, and it could be that their internal systems are struggling, and they are not breathing properly.
Again, this is why it is so important to know your fish and know their coloring.
3. Red Areas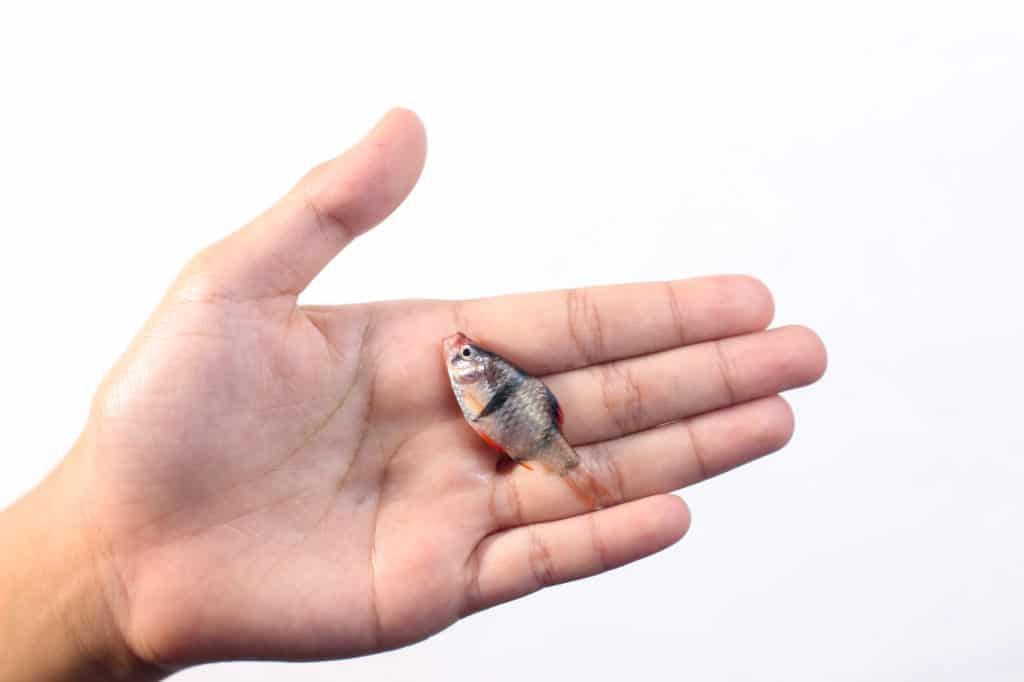 Look for red or blotchy areas on the fish.
These will start out as a pale red color, so you will need to pay close attention to see if they are spreading and the situation is getting worse.
Fish will give us lots of signs about their overall health from their coloring and their behavior.
As any responsible fish owner knows, learning to observe your fish is extremely important.
4. Erratic Swimming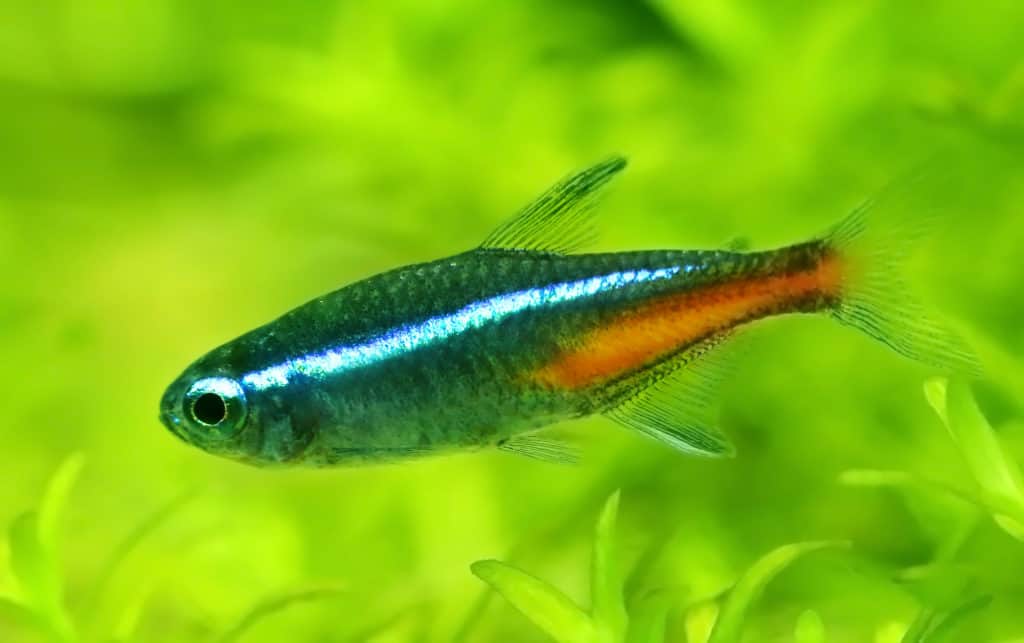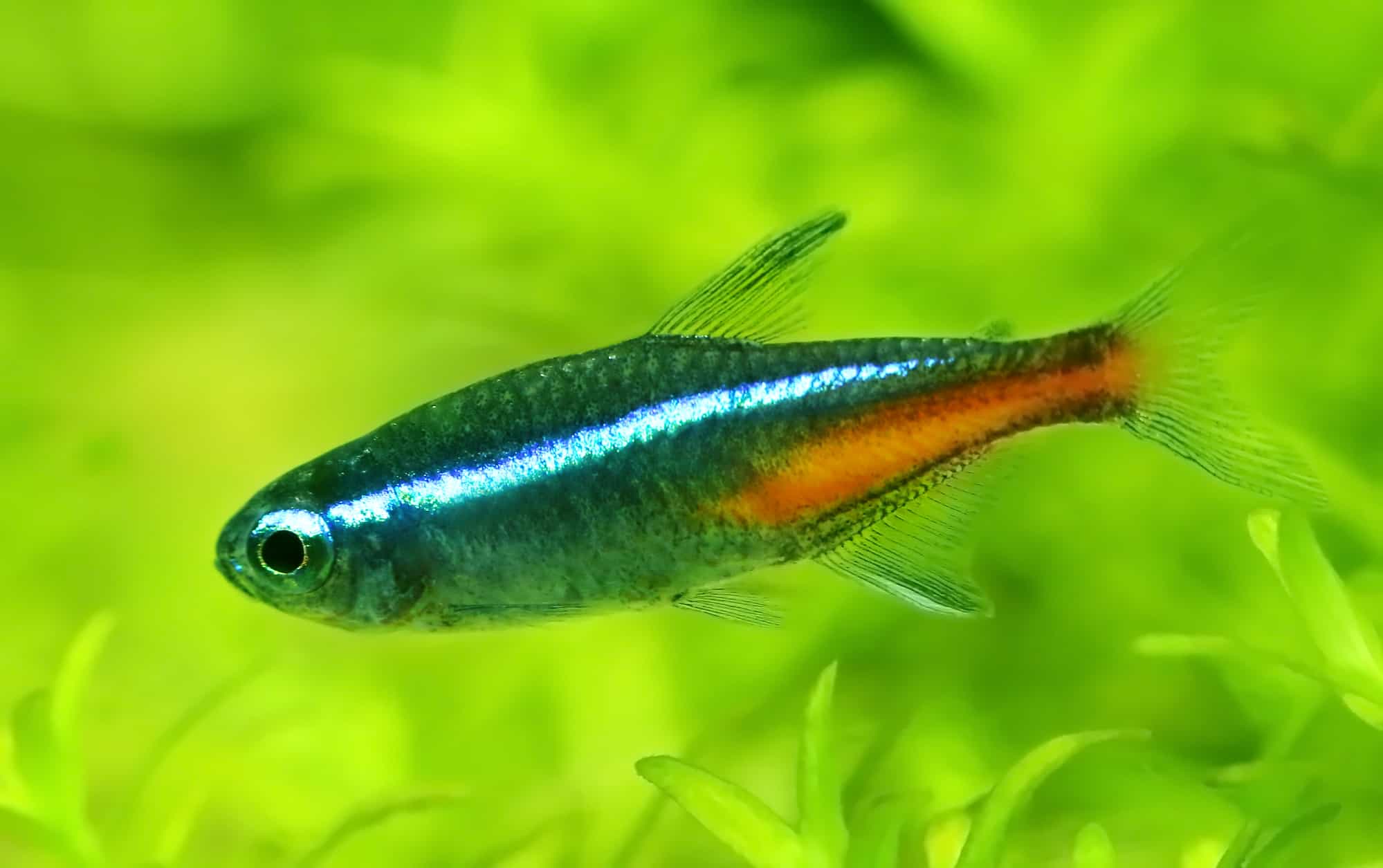 After getting to know your fish, you know their typical swimming patterns.
If you notice that the fish starts to swim rather erratically, there could be water issues.
These types of changes to swimming will probably be rather pronounced and easy to see.
If your fish simply swims in a new area of the tank all of a sudden, don't be concerned that it is being poisoned by chlorine.
The erratic swimming will be easy to see.
5. Struggling to Breathe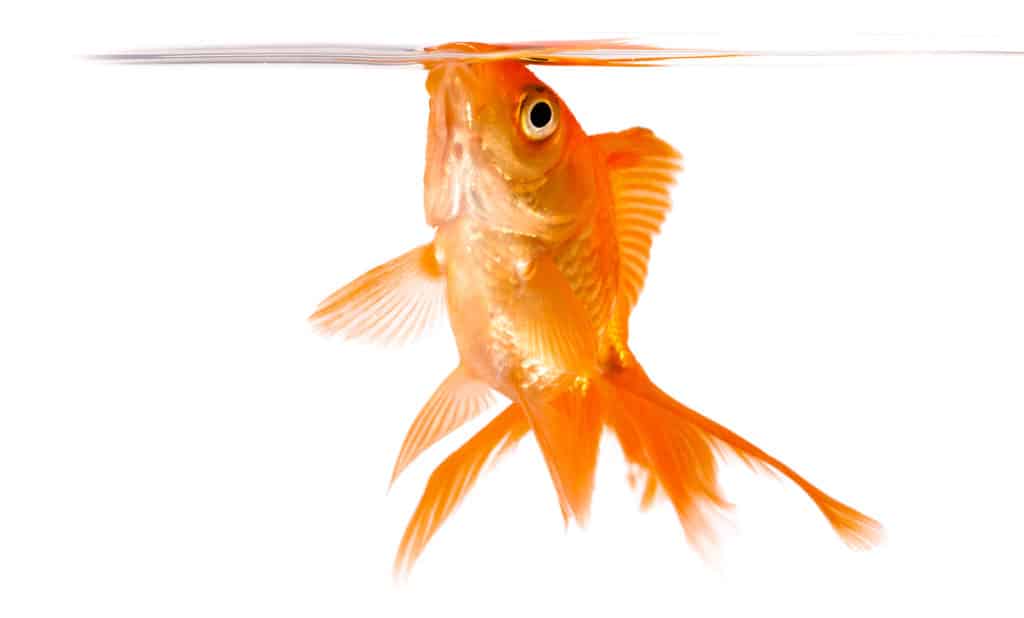 If you know your fish well enough, you may be able to see if the fish is having trouble breathing.
Of course, this is one of the most serious signs of chlorine being an issue in the water.
You must act quickly to save the fish's life at this point.