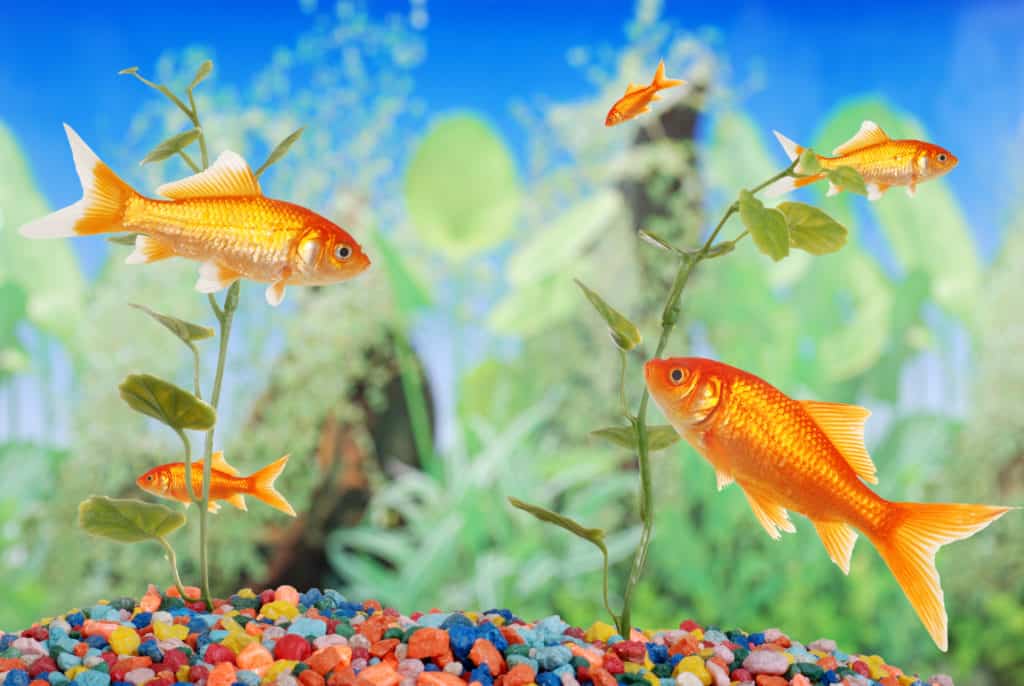 If you're a new fish owner and you've decided to start your fish keeping journey with a one-gallon tank, you need to know about the ups and downs you'll be facing, do your research, and be prepared.
With a good selection of fish and enough information, you'll most definitely succeed in this fun and challenging task.
In this article, you'll discover the best fish you can keep in a one-gallon tank, and you'll learn about the criteria you should consider when putting fish in a small tank.
Top 10 Best Fish for a One-Gallon Tank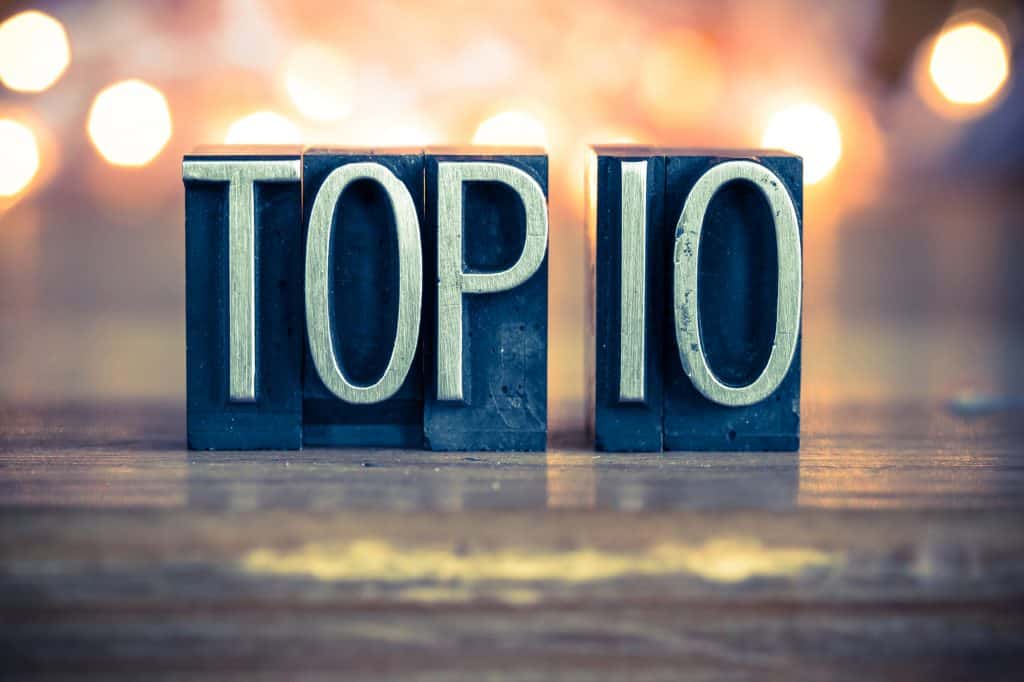 Here's a list of the top 10 fish varieties tor a one-gallon tank.
They're beautiful and fun to take care of, but each one has its unique living requirements.
1. Betta Fish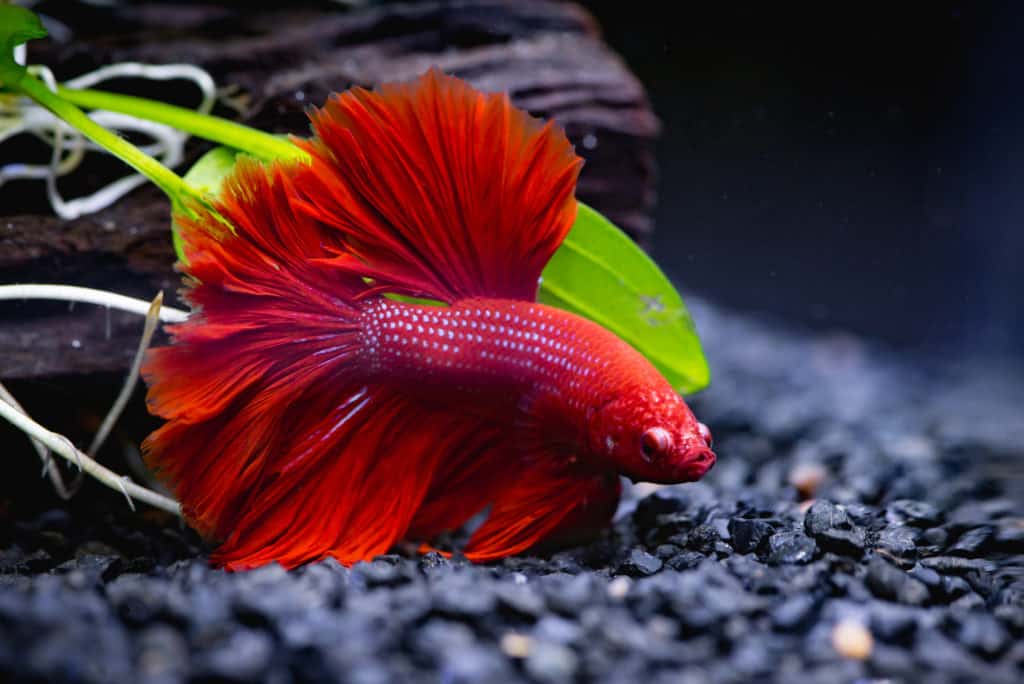 These beautiful creatures are known for their aggressive behavior towards their own kind.
The male Betta fish can get very territorial, so you should keep only one of them in each tank.
They're the largest fish on this list, and because they prefer to swim alone, you should keep one Betta in a one-gallon tank.
You should provide plants, decorations, and proper substrate to make it feel safe.
Bettas are hardy fish and have an organ called the labyrinth, which gives them the ability to breathe oxygen from the water's surface.
Therefore, you won't need a water oxygenation system.
As long as you clean the tank and change the water regularly, they'll be happy.
Bettas can live without a filtration system as well, but if you have one, keep it on and make sure it doesn't create any extreme water fluctuations.
Cold water can weaken Betta's immune system and cause illness.
They prefer warm water with a temperature of around 76–82°F.
The pH can range from 6.5–7.
2. Guppies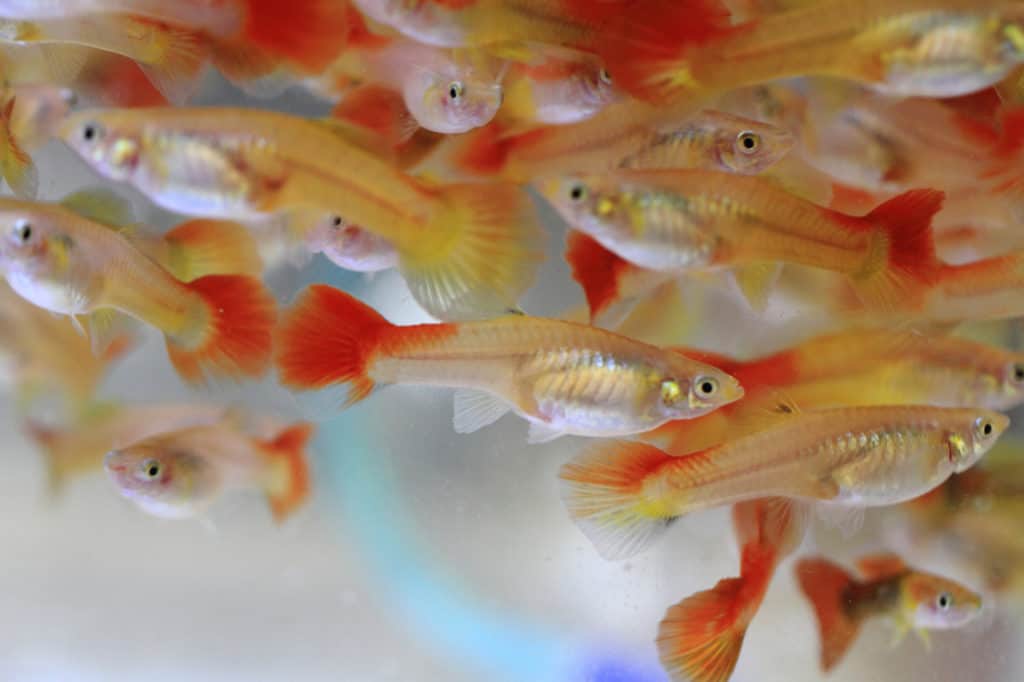 Guppies are beautiful and popular aquarium fish that come in many different colors and patterns.
They're pretty small, so you can keep a few of them in a one-gallon tank.
Male Guppies grow up to 1.4 inches long, and the females tend to grow a little more.
They're a social species, so you should keep them in groups.
For a one-gallon tank, a group of three or four is okay, as long as you keep the tank clean and install proper filtration for your tank.
It's good to keep two females for each male Guppy to prevent the males from exhibiting aggressive and territorial behavior.
It also makes make mating easier.
These fish are rather friendly and peaceful, so they get along well with other types of small fish as well as their own kind.
Guppies thrive in warm freshwater, with a temperature of around 72–94°F.
Be sure to provide them with natural plants and lots of decorations, because they like to hide.
They can tolerate a pH range of 5.5–8.5, but they'll thrive best if it's around 7–7.2.
3. Tetras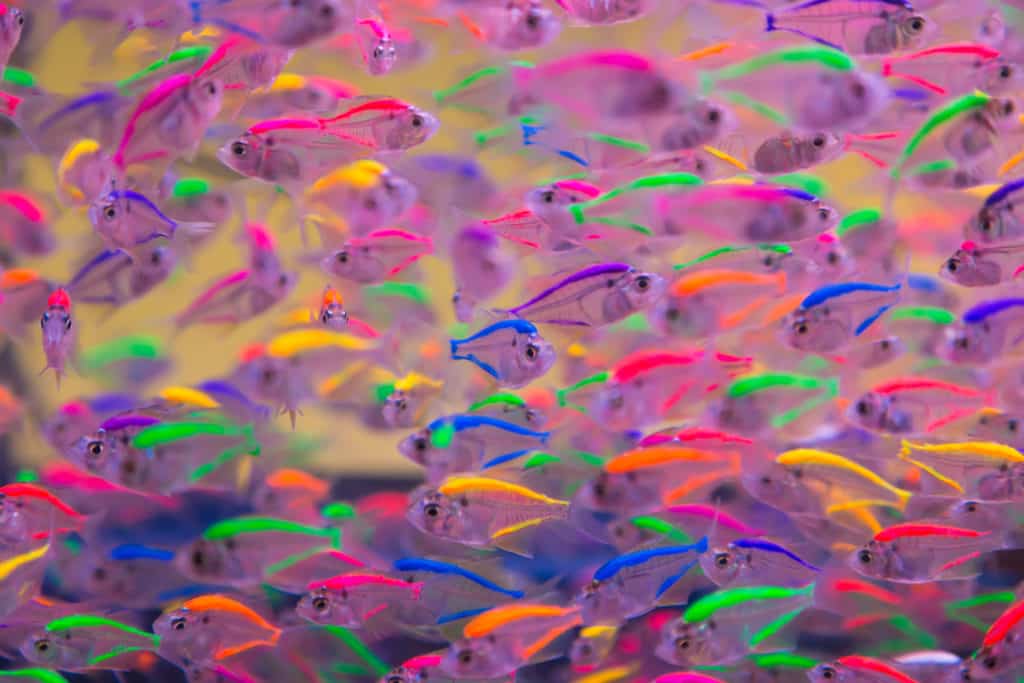 Tetras come in many types and beautiful colors.
For a one-gallon tank, you should go with the ones that grow up to 1.5 inches like Neon Tetras, Cardinal Tetras, Flame Tetras, and Ember Tetras.
They're active, schooling fish, so you should keep at least three together.
You can keep most of the Tetra varieties together.
They're peaceful and docile, so you can keep them with other fish as well.
They aren't hard to maintain, as long as you keep their tank clean and provide proper filtration that creates medium to hard flow.
Tetras can't tolerate low temperatures, and it will reduce their activity and mess up their metabolism.
The ideal temperature is 75–80°F. The pH can range from 6–7.
4. White Cloud Mountain Minnows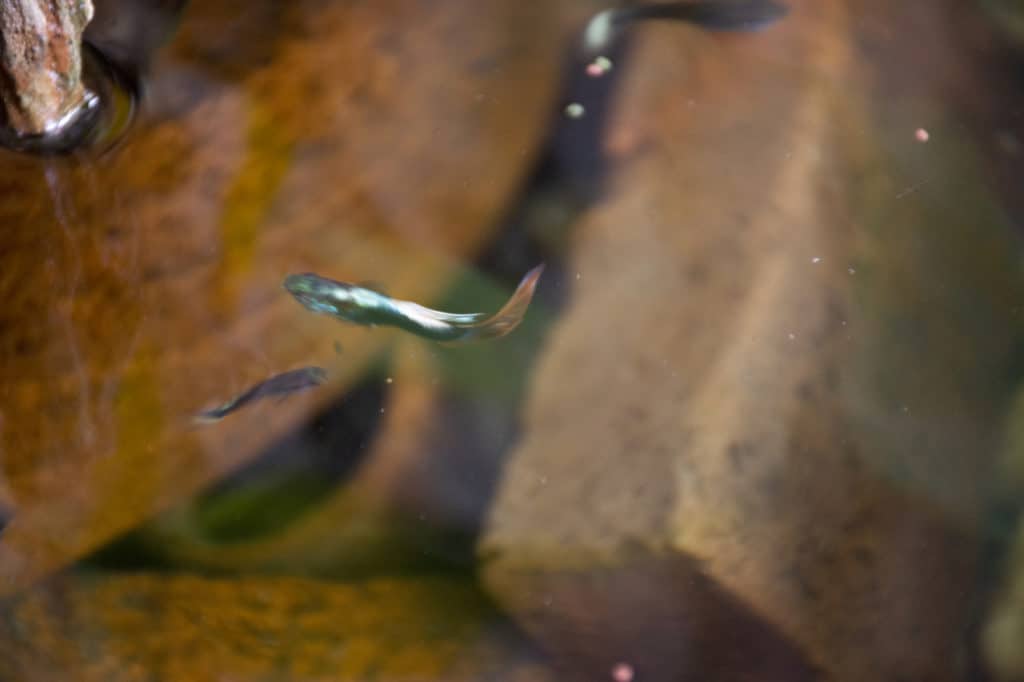 White Cloud Mountain Minnows are hardy and easy.
They can be an excellent choice if you're a beginner at this and want to start with a small tank.
They grow 1.5 inches at most, and they'll feel much more comfortable in a group.
If you have a one-gallon tank, putting more than four will overcrowd the tank and cause unwanted fluctuations in the water's nutrient levels and lead to unnecessary stress.
Never keep these little fellas alone because they'll lose their color and hide all the time.
White Cloud Minnows get along well with other small fish, but you should avoid putting them with big fishes as they can get shy.
They're freshwater fish, and they love plants.
They prefer cold water, and their ideal living temperature is around 64–72°F. Temperatures above 72°F will shorten their lifespan.
The pH should be about 6–8.
5. Dwarf Pufferfish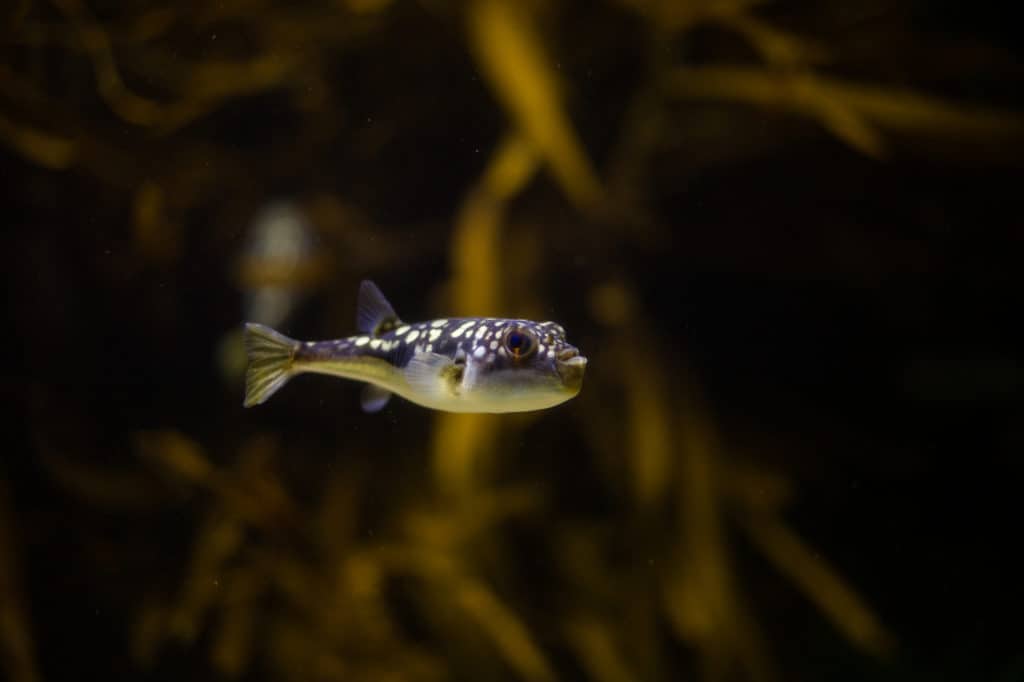 The dwarf pufferfish has an Indian origin and goes by other names like pea pufferfish or pygmy pufferfish.
This type of pufferfish is the smallest member of its family and grows to a maximum size of 1.4 inches.
You can keep them in a one-gallon tank if you provide them with the proper living conditions.
Unlike marine pufferfish, the dwarf species live in tropical freshwater.
They need a pH of around 7–8 and a temperature of 72–82°F to live happily.
You should also adjust the filter to keep the water flow to a minimum.
They also love plants.
Dwarf pufferfish are social species, but the males tend to get territorial and aggressive towards each other, so it's best to keep a single male pufferfish in each tank with a couple of female ones.
If you decide to put them in a community tank, keep them with small and fast swimming fish like tetras and danios.
If you keep shrimps or snails, put them in another tank because pufferfish are active hunters and will eat your beloved pets.
6. Pygmy Corydoras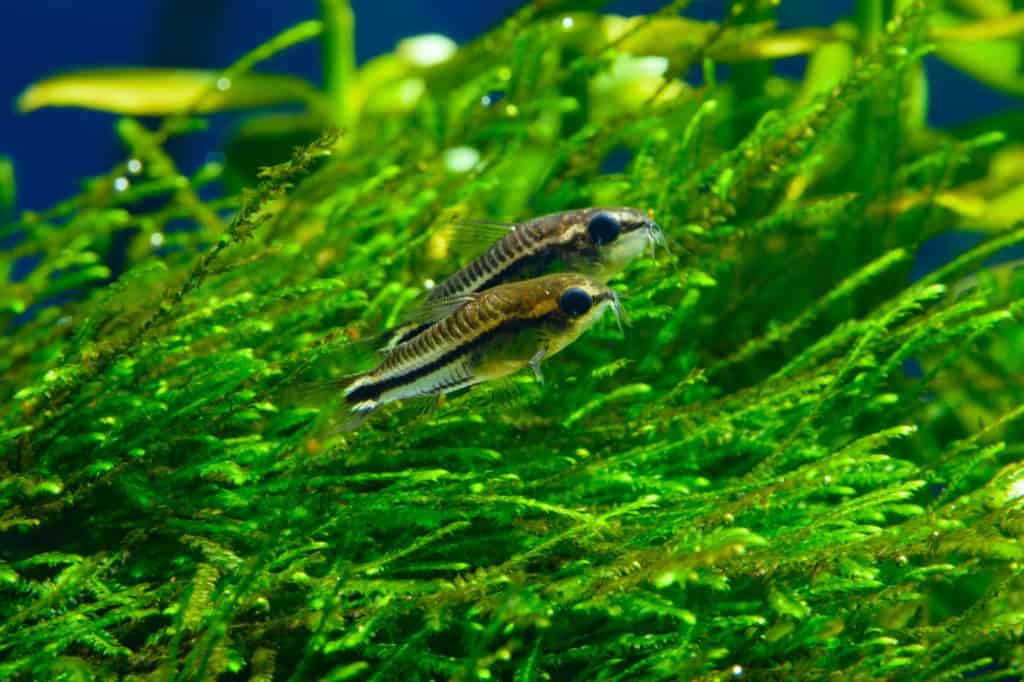 Pygmy Corydoras are very friendly and well-behaved freshwater catfish.
Their size is around one inch, so they're perfect bottom dwellers for small tanks.
They love to live in groups and get along with other small fish types like Tetras, Guppies, and Danios.
They're easy and need sinking food because they spend most of their time at the bottom of the tank.
It's best to prepare a planted tank with hiding spots, covered with sand.
Pygmy Cories need the water temperature to be around 72–79°F and the pH to be kept at 6.5–8.
7. Dwarf Spotted Danio or Zebra Danios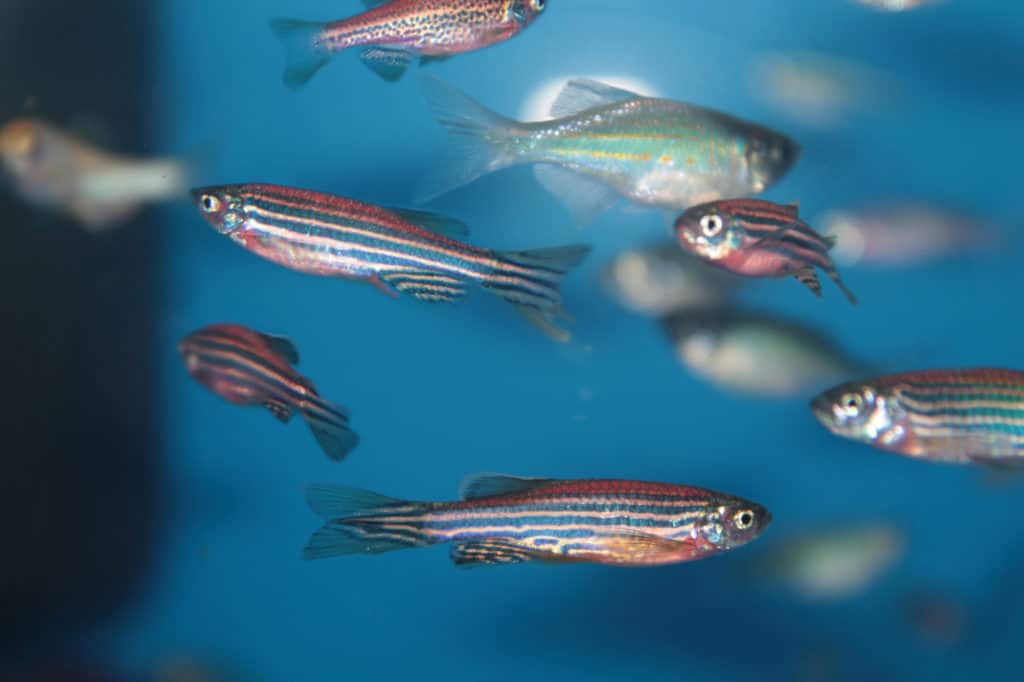 Spotted Danios and Zebra Danios are closely related and require almost the same living environment.
Their most significant difference is their size.
Zebras grow up to two inches, while Spotted Danios will stay around one inch.
Although it might be better to keep Spotted Danios in a one-gallon tank to give them more space, you can keep both species in a small tank that's not crowded.
Both are social school species, active, and easy to keep.
They'll thrive in a freshwater planted aquarium with a 6.5–7 pH range and a 74–82°F temperature.
You can keep them with other small fish, but they tend to nip at fish with bright colors.
8. Dwarf Platyfish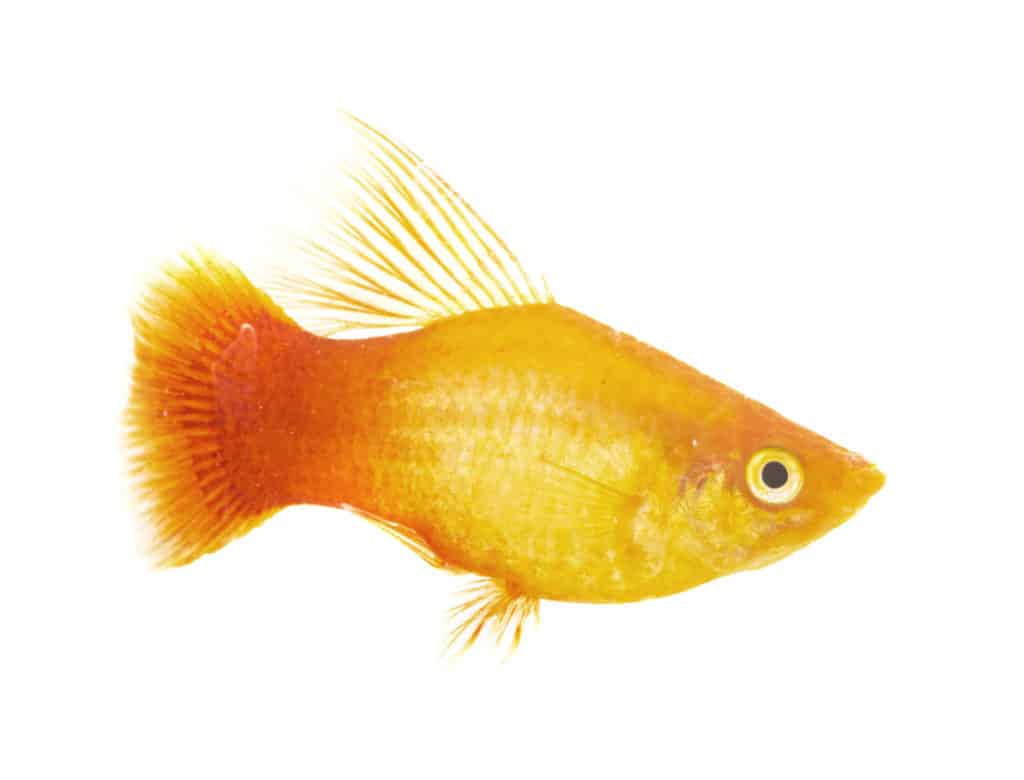 Platyfish are attractive species with bright colors that can grow 3–5 inches.
The dwarf platyfish grow up to one inch, which makes them perfect for a one-gallon tank.
Platyfish are peaceful and love to be in small groups of three to six.
It's always a good idea to keep more females than males in one tank.
They get along with most species and make great buddies with small fish like Guppies and Tetras.
You can also have small shrimps and snails around them if you like.
Platyfish are active and love to breed.
They love heavily-planted tanks, and they'll do well with 70–80°F and a pH of around 6.8–8.2.
9. Salt and Pepper Pygmy Corydoras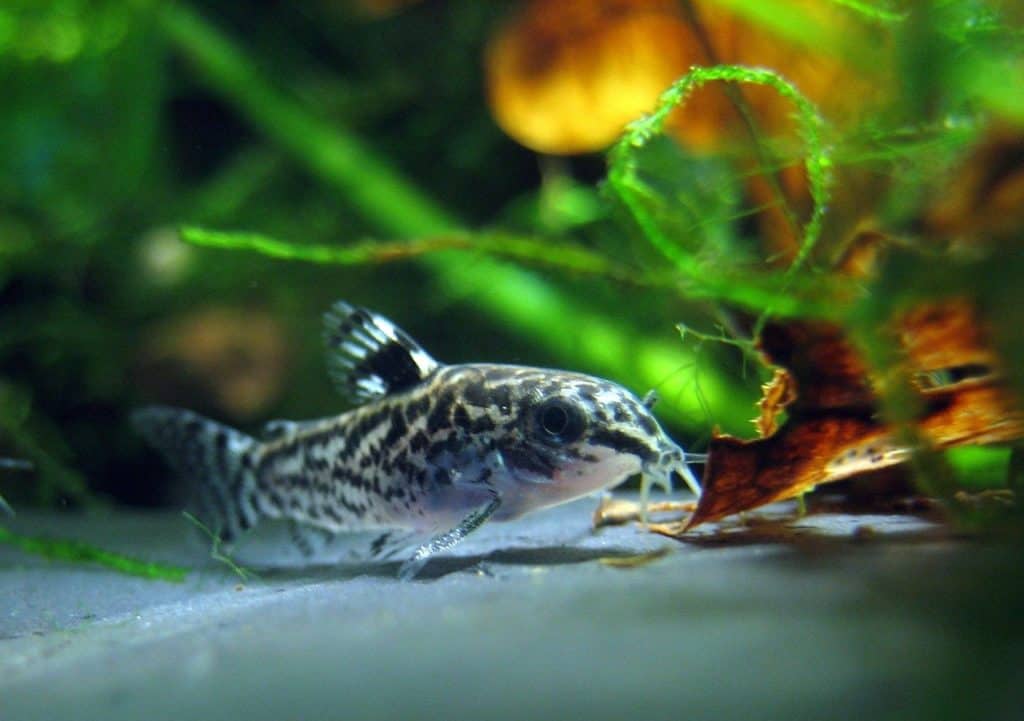 Salt and pepper Corydoras are one of the smallest members of their family.
They're small schooling and peaceful catfish.
They're easy to take care of and grow to a maximum size of 1.4 inches.
Since they're scavengers, they'll eat pretty much anything they find on the aquarium floor.
Salt and Pepper Cories can live around other small-sized, peaceful fish like Tetras.
They may eat shrimp fries, but it's usually okay to keep them alongside mature shrimps.
Their ideal living conditions are a pH of 6–7.7 and a temperature of around 72–80°F.
They prefer a planted aquarium with shady hiding spots and a sandy floor.
10. Endlers Live Bearers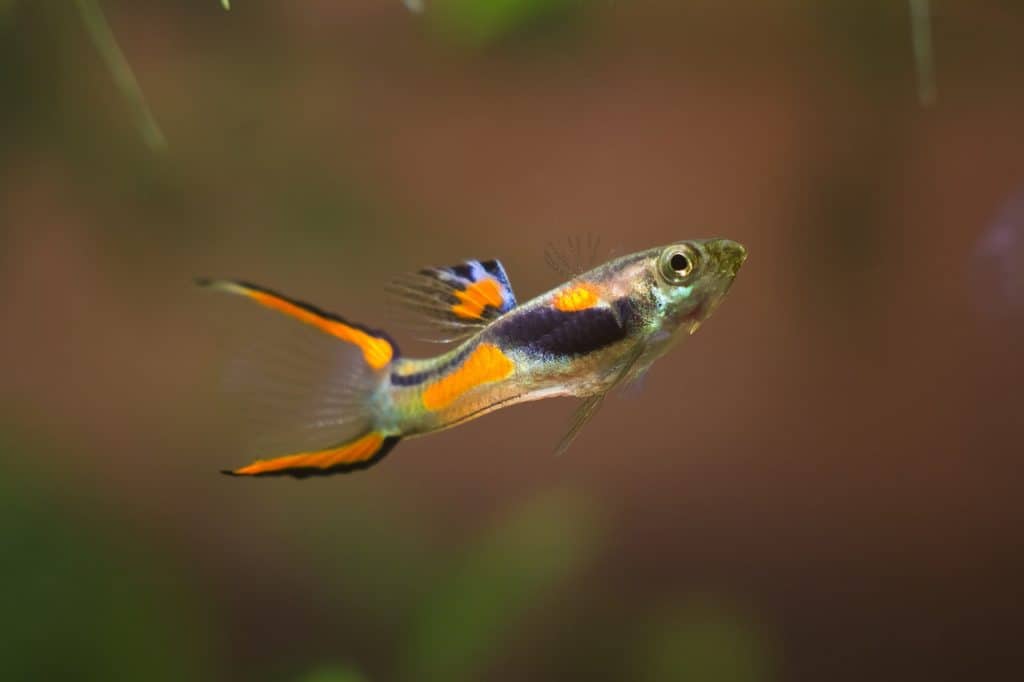 The Endlers Live Bearers are close relatives of Guppies and share almost the same genetic makeup.
The majestic splash of color on their bodies is what makes them beautifully different.
They're peaceful creatures that grow up to 1.2 inches.
They tend to swim a lot and won't cause you a lot of trouble in terms of cleaning or maintenance.
Endlers can live and breed in both saltwater and freshwater.
They'll thrive in heavily-planted tanks with a pH of 5.5–8 and a temperature of 66–84°F.
Endlers will be happy in a small group, and you can keep them with other small fish like Tetras and White Clouds.
They're a threatened species, so don't keep them with any other Guppy family members because they'll crossbreed and dilute their genes.
Other Creatures You Can Keep in a One-Gallon Tank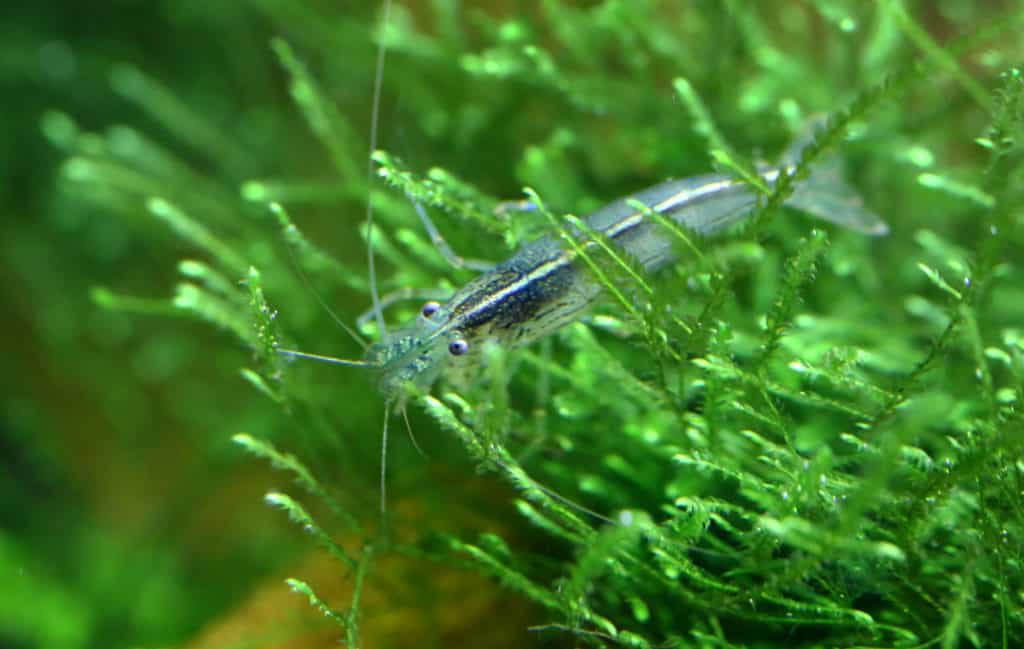 1. Shrimps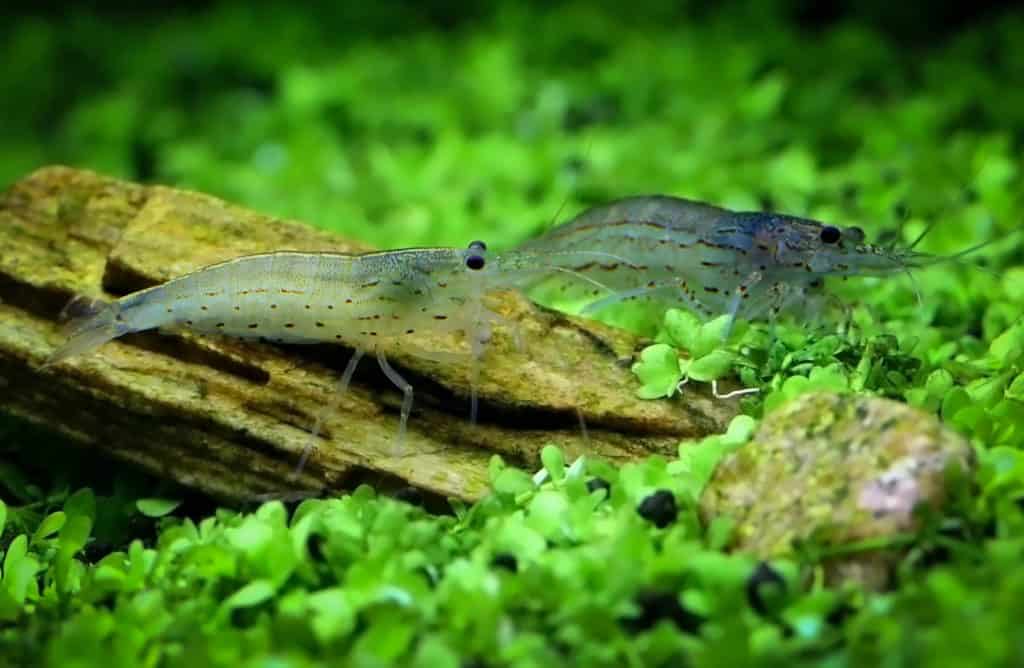 Shrimps are pretty small critters that can live in a large group in a one-gallon tank.
You don't need to monitor their water level regularly, and they're easy to keep.
Species like ghost shrimps can be food for other fish, but they can live in harmony with other small fish.
Some small fish may eat baby shrimp, but most won't hurt mature shrimps.
2. Snails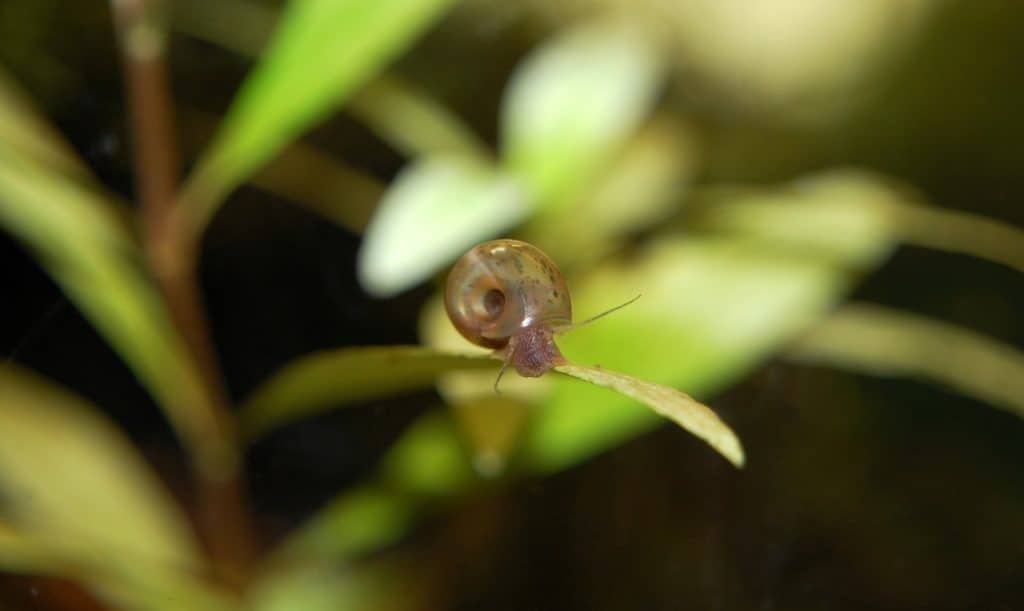 Snails are easy to take care of and will easily survive in a one-gallon tank.
Therefore, they're great for beginners.
They don't grow more than an inch, and they breed easily.
Plus, there are so many snail species you can choose from.
Some live in freshwater and some in salty water.
3. Kuhli Loaches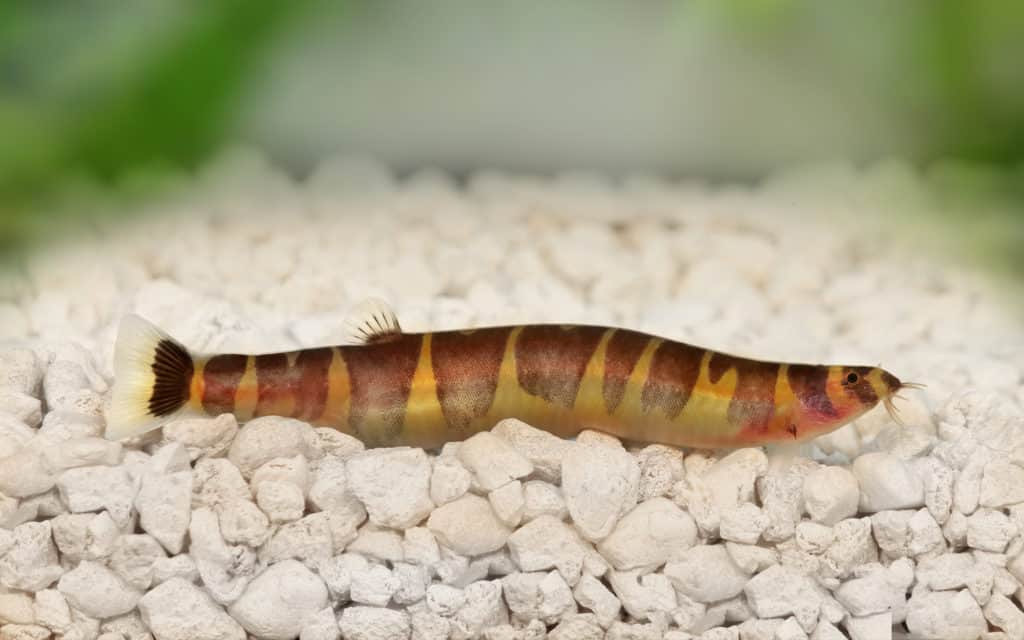 These fascinating creatures are something between a snake and a worm.
You can keep them in small tanks, especially when they're young, and feed them sinking food.
They're bottom dwellers and clean up other fish's leftovers.
You can keep them with other small fish, but don't put them together with cories because the lower area of the tank will become too crowded, which might reduce the oxygen levels and cause suffocation.
Things to Consider When Putting Fish in a One-Gallon Tank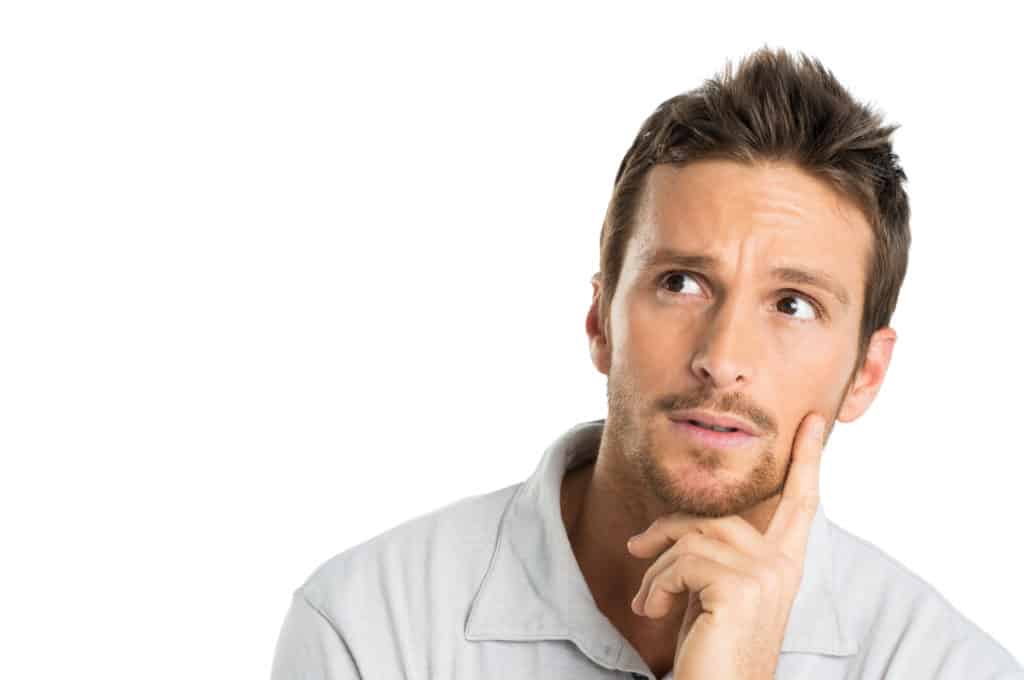 If you're new to fish keeping, you might think that containers as small as one-gallon tanks are easier to manage.
That's a wrong assumption.
In fact, smaller tanks tend to pose more challenges.
When something goes wrong in a small aquarium, it escalates quickly.
For example, the water's chemical composition or temperature can fluctuate rapidly, excess nutrients can build up fast, and before you get a chance to find and solve the problem, your fish can get hurt.
That's why small tanks need constant care, and you need to ensure everything is ideal all the time.
With smaller tanks, you'll need to change the water regularly and use proper filtration.
If the water gets dirty, your fish will get sick.
Also, you should never use soap when cleaning the tank since it can hurt the fish.
Even if you manage to create the optimal living conditions for your fish, they might still get stressed because they might not have enough swimming space.
Stress will weaken their immune system, and there'll be a bigger chance of them getting bacterial or fungal infections.
This can lead to poor eating habits.
To prevent these from happening, you need to choose more resilient types of fish, monitor their behaviors, and take steps to improve their living conditions if you notice any signs of anxiety.
Frequently Asked Questions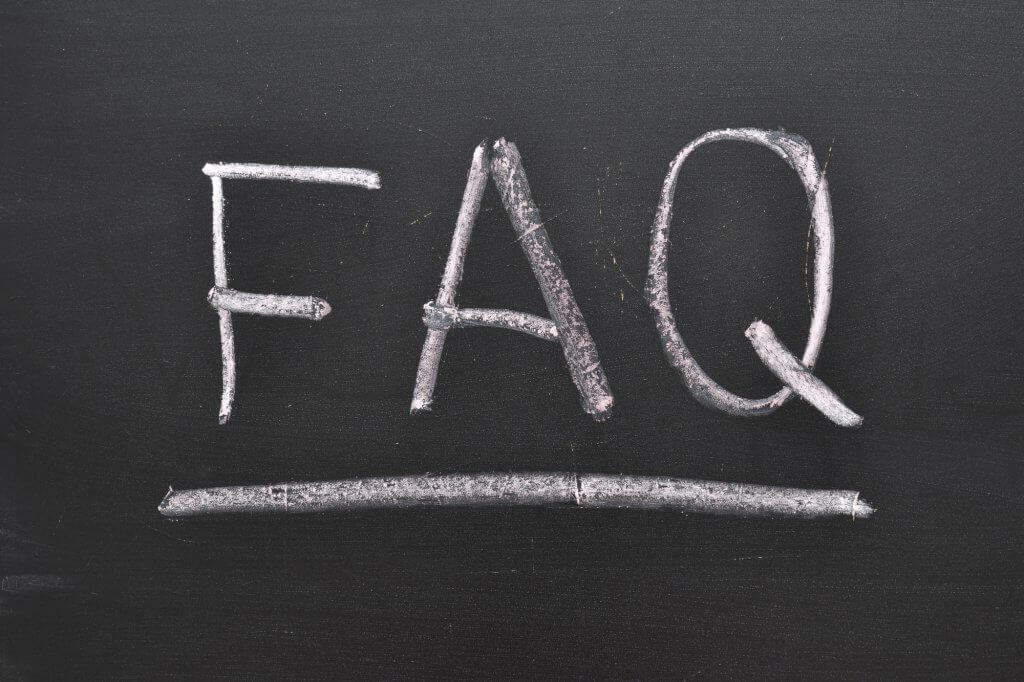 Can Any Fish Live in a One-Gallon Tank?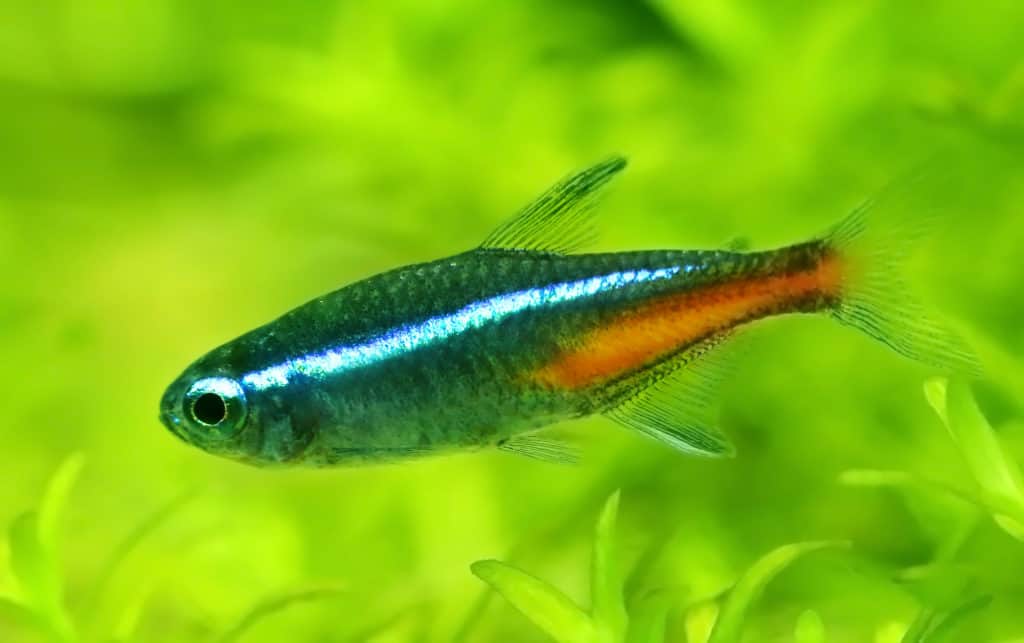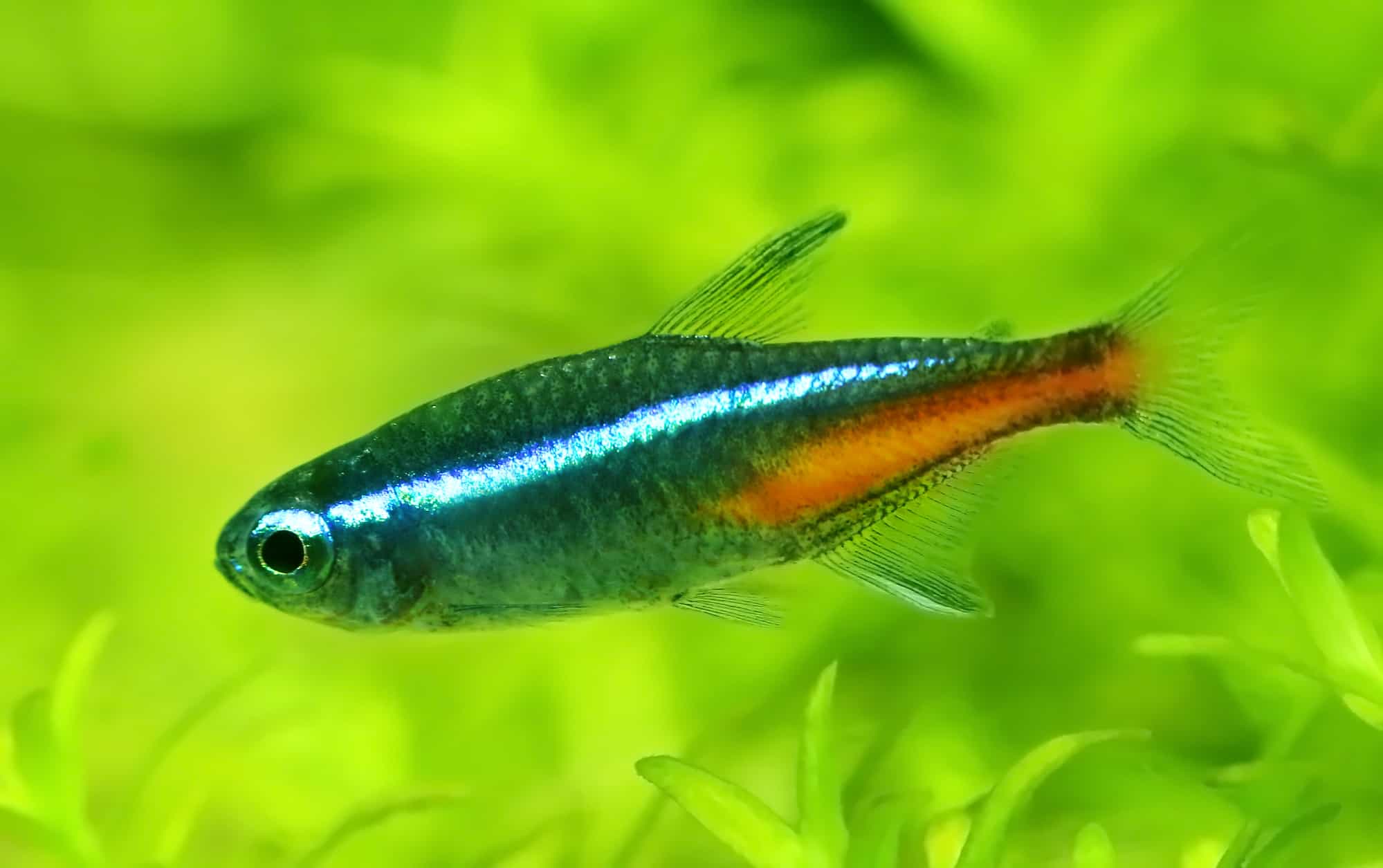 You can keep some small fish and other creatures like shrimps, snails, and kuhli loaches in a one-gallon tank, but generally, all fish will be more comfortable in a bigger tank.
As a rule of thumb, every inch a fish grows, it'll need one gallon of water to swim in.
You can keep fish that grow up to one inch in a small tank.
Can I Keep s Goldfish in a Small Tank?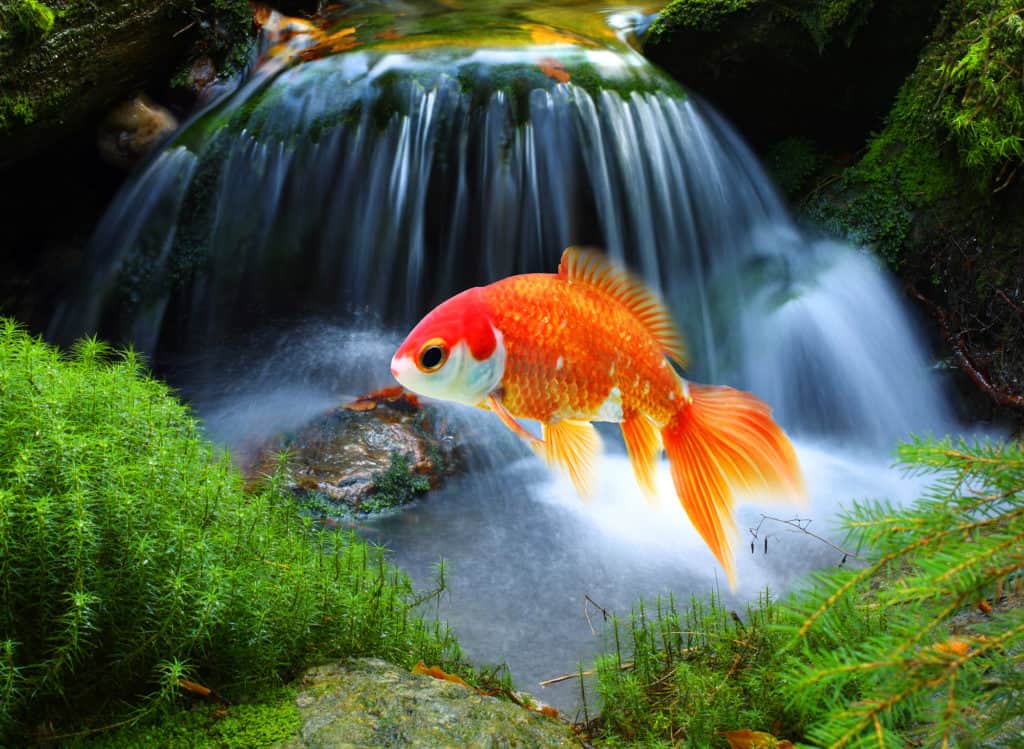 No, you can't keep a goldfish in a small tank.
Despite what everyone thinks, goldfish don't belong in a bowl.
They tend to grow quickly, and most breeds reach at least six inches.
Some can even get up to 12 inches. Also, goldfish have big appetites and produce a lot of waste.
They simply can't live a healthy life in a small tank.
How Many Fish Should You Keep in a One-Gallon Tank?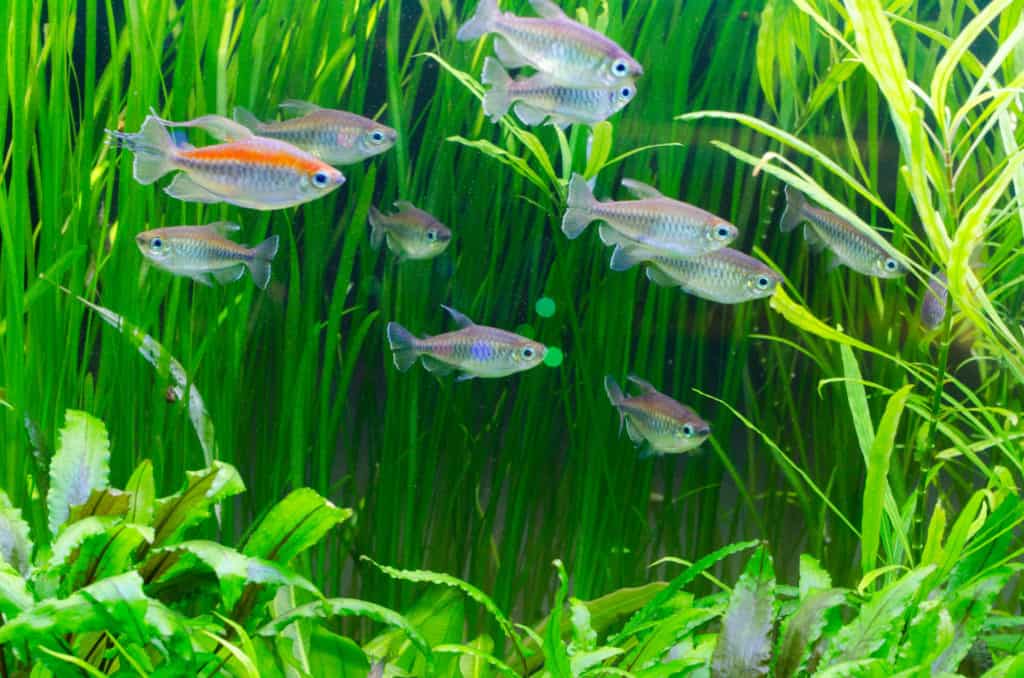 Considering the circumstances, you can keep one small fish or a few pygmy fish in a one-gallon tank.
Please note, however, that small tanks need constant care and a more careful maintenance schedule.
Generally speaking, all fish are much happier living in larger tanks.
How Do You Set Up a Small Fish Tank?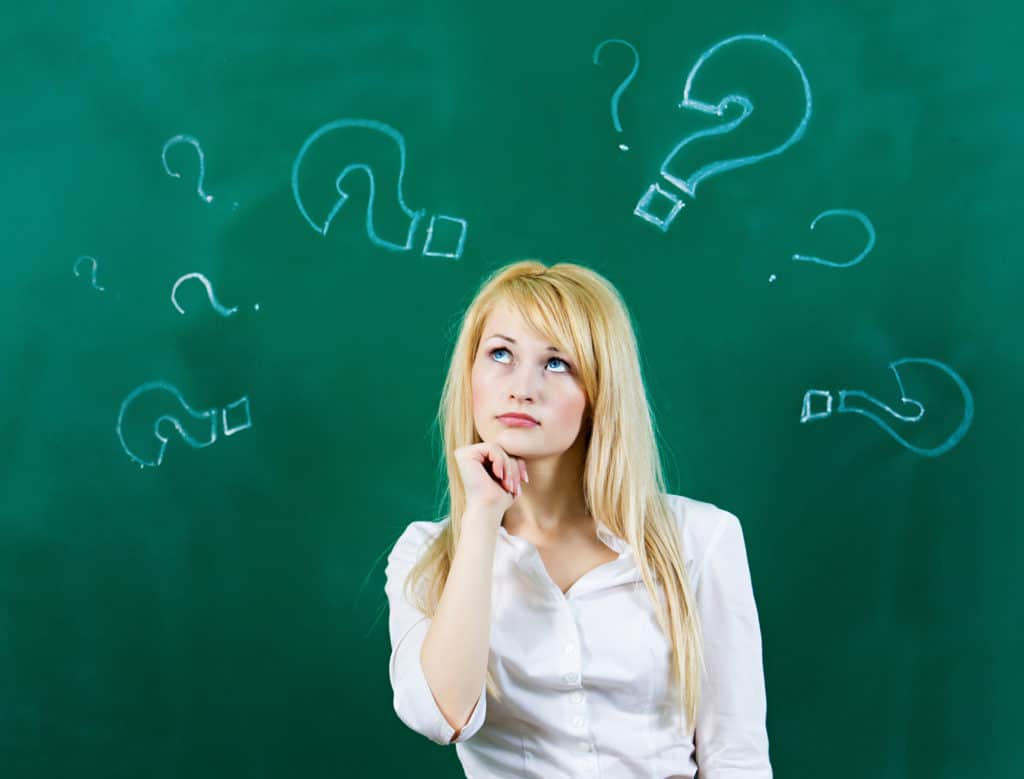 To set up a small tank, you should first wash it with water.
Then rinse and wash the gravel and decoration.
Don't use any soap or chemicals when doing so.
Fill your tank with clean tap water.
Now, turn on the electrical equipment that came with your tank, like the filter and heater.
Add in any treatments you need for your fish and let the tank cycle.
Add the decoration, and lastly the fish.