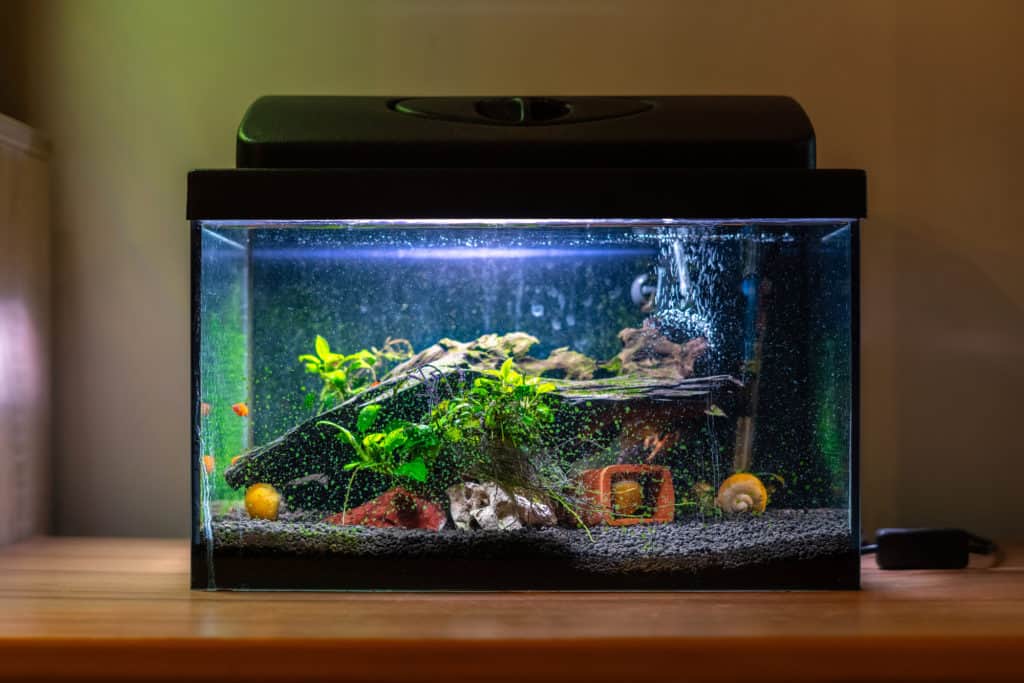 When you choose a smaller tank for your home or office, the first thing you want to do is choose fish that will be sure to dazzle everyone.
When your tank is only three gallons, your options are limited, but limited doesn't mean there's nothing at all to choose from!
We would like to preface this by saying that a three-gallon tank is by no means a proper, permanent home for any fish.
We recommend moving up to at least a five-gallon if you're looking for a permanent fixture.
With that being said, let's dive right into our top ten picks for the best fish to house in a three-gallon tank.
Top 10 Best Fish for a 3 Gallon Tank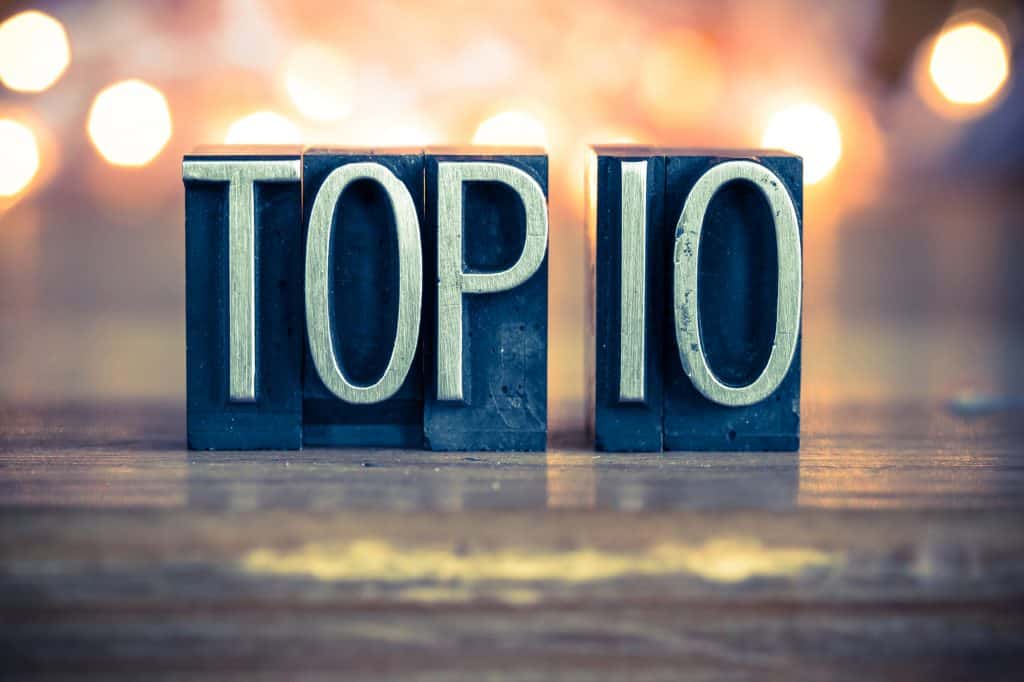 Three-gallon tanks are great for beginners.
If your kids are just getting into aquariums and caring for fish, this is the perfect size.
Just because a fish is smaller doesn't mean it comes with less responsibility, and every tank has its downsides.
Unfortunately, there aren't any fish that can thrive in a three-gallon tank, and after a while, it's best to move your fish to a larger, proper home.
The three-gallon tanks are in stores for a reason.
They can still be used as small breeding and sick tanks.
Just be sure to make your tank the proper environment for whatever fish you'll be keeping there, and you should be fine.
Let's move on to our top picks.
1. Bettas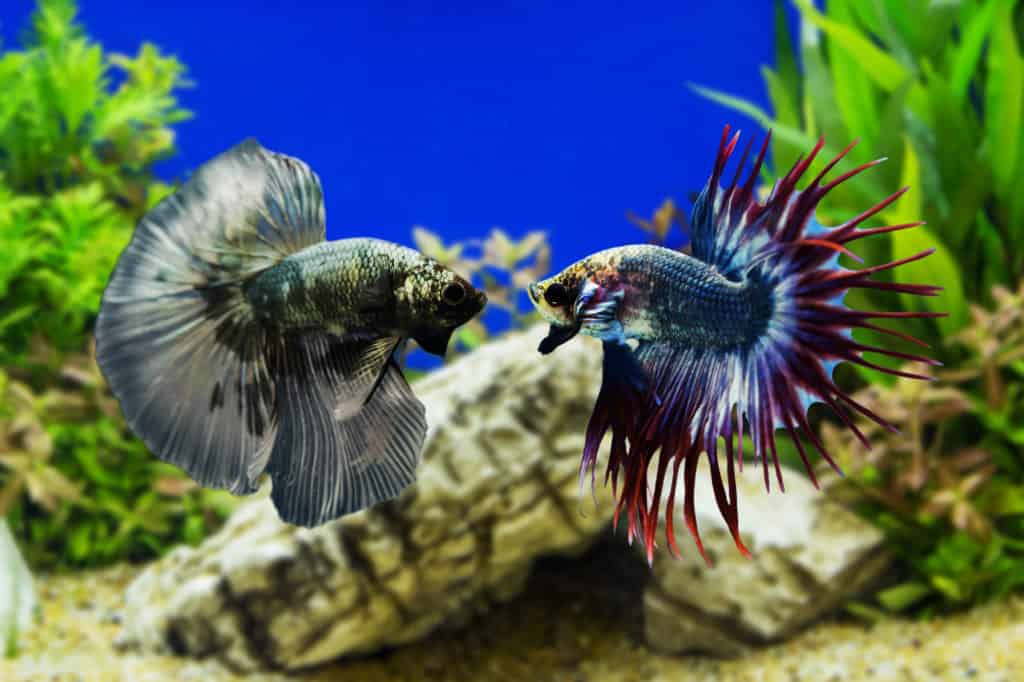 First up on our list is one you're probably already familiar with: Bettas!
You've probably seen them in those little plastic containers at the store.
Those tiny tubs are far from the appropriate home for them.
Betta fish, or Siamese Fighting Fish, are colorful, long-finned, somewhat aggressive fish that hail from Thailand, Cambodia, Vietnam, and Laos.
There is a wide range of fin types and colors to choose from, like delta, veil, crowntail, halfmoon, and double tail, to name a few.
They are also too often dubbed "great starter pets."
Bettas have their own set of requirements just like any other fish.
They shouldn't just be tossed in a bowl and forgotten about.
Caring for your Betta
Bettas can survive in a three-gallon tank with a filter and a heater.
They're tropical fish that do well in water that's between 74 and 82 degrees.
The temperature should also be monitored with a thermometer.
Three-gallon tanks are great for bettas because of their need to be housed alone.
Don't worry about them getting lonely. Bettas are naturally territorial, and housing more than one together can lead to fights.
If you'd like to give them a tankmate, like a snail or a ghost shrimp, we recommend going up a tank size.
In order for them to live happy, healthy lives, they should find a permanent home in a tank no smaller than five gallons.
Using space wisely is key for any tank, so try to avoid placing too many decorations or plastic plants in your Betta's home.
Bettas love to have room to explore and swim around, and too many decorations with sharp edges can tear up their fins.
It's best to avoid décor like that altogether.
Bettas are carnivorous and should have a balanced diet of either flaked food or pellets.
2. Tetras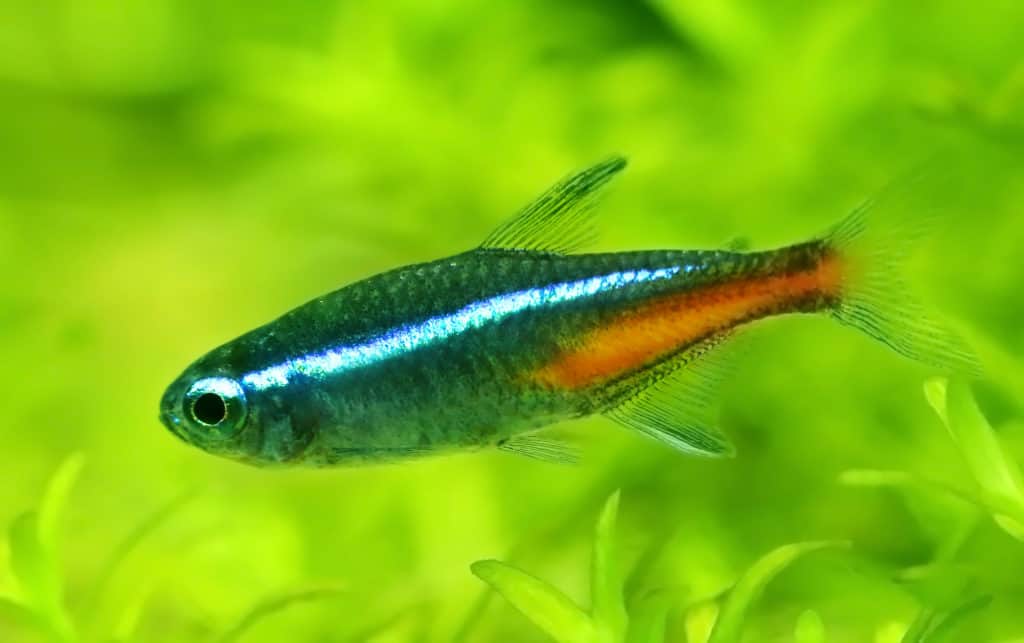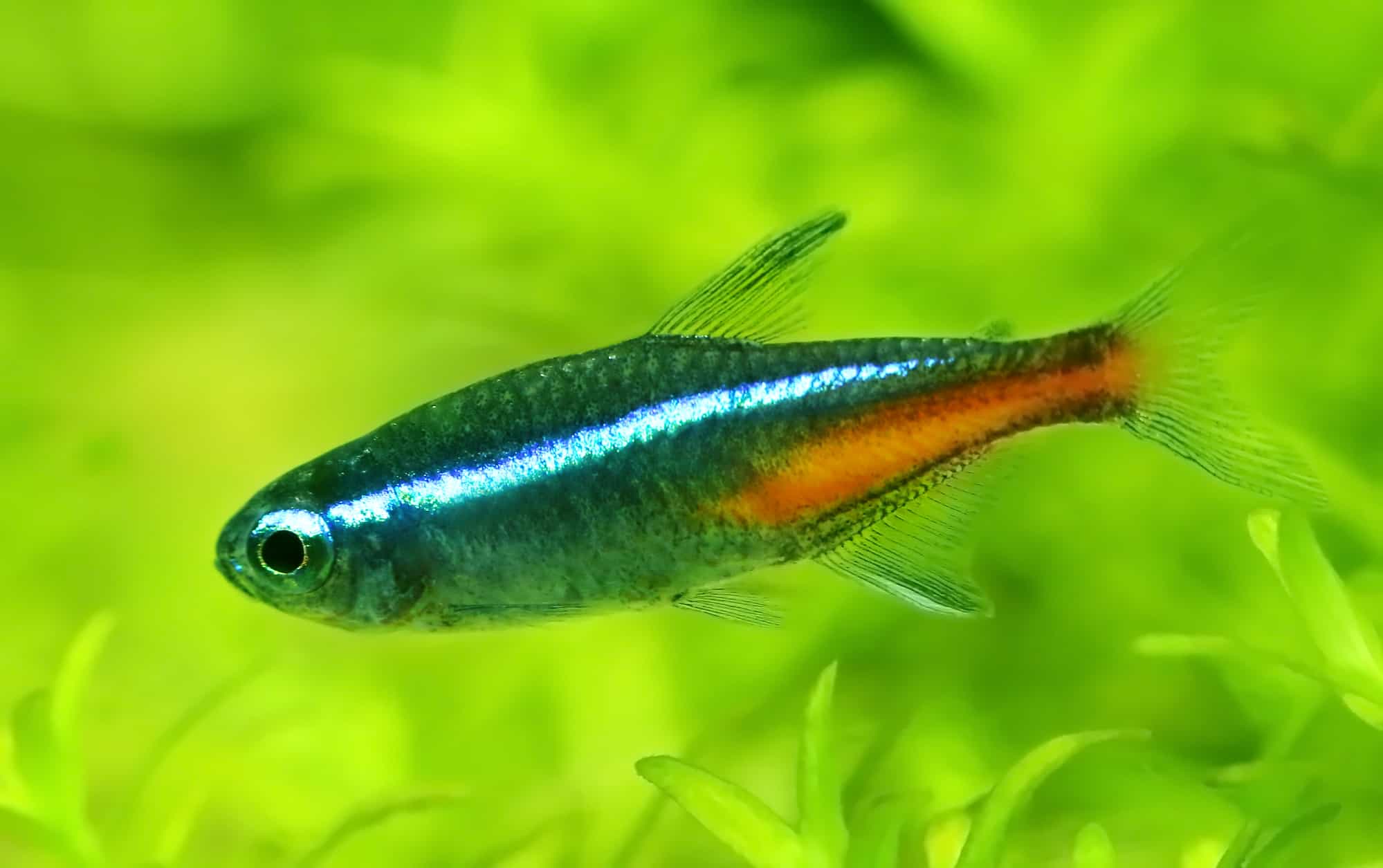 Next up, we have Tetras.
Tetras are small enough to live happily in a three-gallon tank, and you can even house four or five of them at a time in a small tank!
However, they do best in schools of six or more, and should be permanently housed in 10- to 20-gallon aquariums.
They're absolutely gorgeous with their vivid colors, and neon tetras are particularly stunning.
There are many different types of Tetras, and some are better for beginners than others.
If you're starting your fish off in a three-gallon, the best would be either bloodfins, black skirts, red eyes, and serpaes.
Others, like neons, are a bit more complicated to care for.
Tetra care
Tetras prefer soft, acidic water.
For most tetras, a good pH should be somewhere between 6.8 and 7.8.
Since they're found in warmer climates in the wild, the best temperature for Tetras is anywhere between 75 and 80 degrees.
There is a slight exception, though, as the Buenos Aires tetra does better in cooler waters!
Tetras are omnivores and are just fine with a diet of either tropical flakes, tropical granules, or shrimp pellets.
You can even give them live or frozen food as treats!
3. Guppies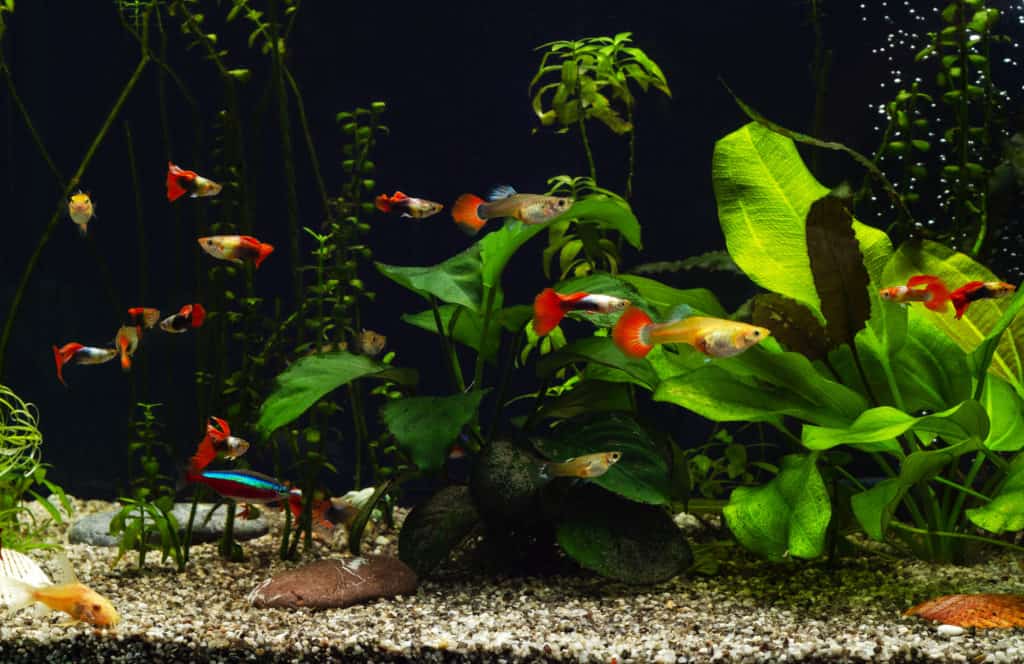 This next fish is a live breeder you've probably heard of before.
One of the most popular fish to keep in an aquarium, guppies have made wonderful pets since the late 1800s.
They come in a wide variety of colors, with tons of different fin types and patterns to choose from.
They're perfect if you're looking to fit new fish into your aquarium's aesthetic.
Guppy care
Guppies are another fish that can be housed in a three-gallon tank, but only one!
For trios, the smallest tank they should be housed in is a five-gallon.
Guppies grow to be roughly two inches long, and too many in too small of a tank will only lead to a poor environment for them.
Plus, guppies are quick to reproduce.
You could end up with far more fry than you'll know what to do with, especially if they're kept in such a small tank.
Guppies, like a lot of other live breeders, are happier with higher pH levels of 7.0 or higher.
They prefer warm water at about 77 degrees, and like their water hard.
These fish are also omnivores and will graze on algae in the tank.
They're not picky eaters in the slightest.
4. Least Killifish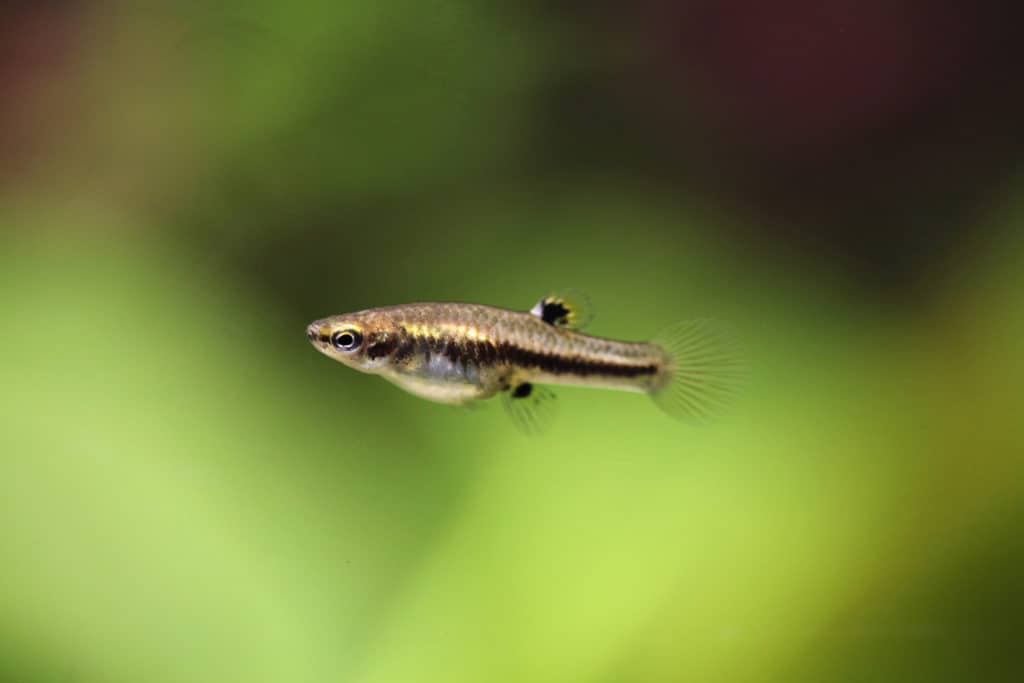 You might have heard of these tiny fish before.
Least Killifish are known as the world's smallest live-breeder, and one of the smallest fish on Earth.
You can keep less than a handful in a three-gallon tank, but any more than that and you'll need at least a five-gallon.
They're commonly found in freshwater, and you might even find some in your own backyard!
Least Killifish live in ponds and sluggish waterways, and their habitat is usually full of heavy vegetation.
They're also relatively easy to catch and take home yourself, though we don't recommend it.
Wild-caught live breeders can bring parasites home with them.
Caring for Least Killifish
Least Killifish are social, lively, and friendly fish that can adapt to most water types.
These little guys do just fine at room temperature, anywhere from 68 to 80 degrees, and can even withstand harsher temps as low as 50 degrees and as high as 90.
Another omnivorous fish, Least Killifish aren't picky eaters.
You can feed them nearly any fish food, but live foods should take up the majority of their diet.
Their live food should be a mix of mosquito larvae, bloodworms, brine shrimp, wingless fruit flies, and small daphnia.
It's a good idea to feed them live food whenever possible.
Otherwise, frozen and dry food will do just fine.
5. Zebra Danios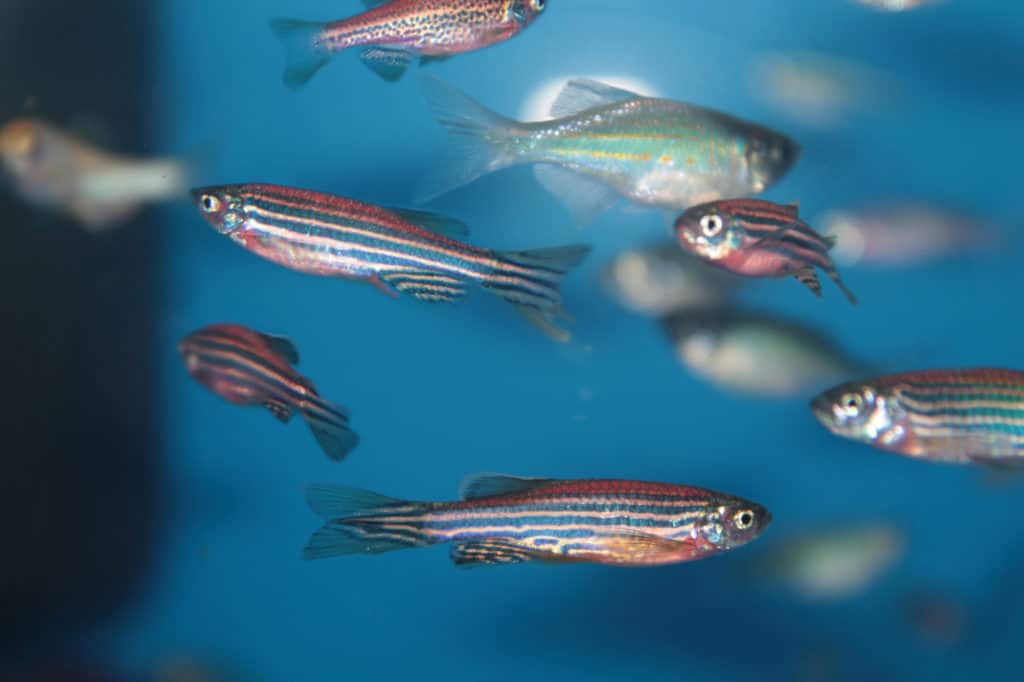 Zebra Danios are another species that technically can be kept in a three-gallon tank—though the conditions are very far from ideal.
Zebra Danios are one of the most popular freshwater fish to keep in an aquarium, seeing as they're both hardy and social.
With all the color variations to give you a wide range of fish to choose from, they're great for themed tanks.
Zebra Danios care
You should have two gallons of water per fish, so you'll be able to house one in a three-gallon tank.
Because Zebra Danios are schooling fish, they're very social.
When kept alone for long periods of time, they can become stressed and aggressive.
Therefore, while you can use a three-gallon tank for temporary housing, we have to advise against keeping them in a three-gallon tank for their entire life.
Once in their proper habitat, their water should be kept at 64 to 77 degrees —about room temperature—and possibly regulated with a heater during the winters.
They prefer a pH between 6.0 and 8.0.
Zebra Danios are omnivorous, and enjoy eating small crustaceans, algae, mosquito larvae, and worms.
You can feed them a high-quality flake, occasionally feeding them algae-based flakes as well.
6. Otocinclus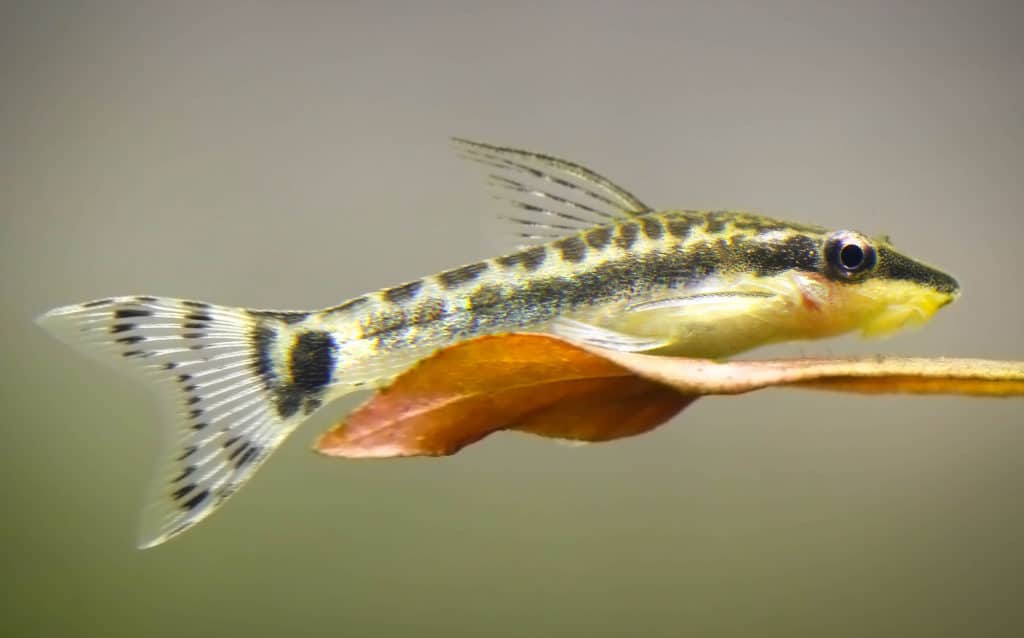 This bottom feeder can be temporarily housed in a three-gallon tank and feed off of algae that grows in their tank.
You could probably house about three of them in a three-gallon tank.
Otos are peaceful little schooling fish that spend a lot of their time clinging to surfaces, eating any algae that happens to cross their path.
They're also far more active during the day.
How to care for Otos
Otos do well in hard, warmer waters of 72 to 82 degrees with a pH between 6 and 7.5
However, they're very social creatures, and shouldn't be housed alone.
Keeping a few together in a small tank is fine for a while, but they should be kept in groups of 10 to 15 in a 20-gallon tank.
Otos love to eat and will nibble on algae.
When kept in a larger tank, they should be fed catfish pellets or algae wafers.
If there isn't enough algae for your Otos in their tank, you can also feed them blanched vegetables.
Just be sure to secure whatever you're wanting to feed them, and don't leave any veggies in your aquarium for longer than three days.
7. Ghost Shrimp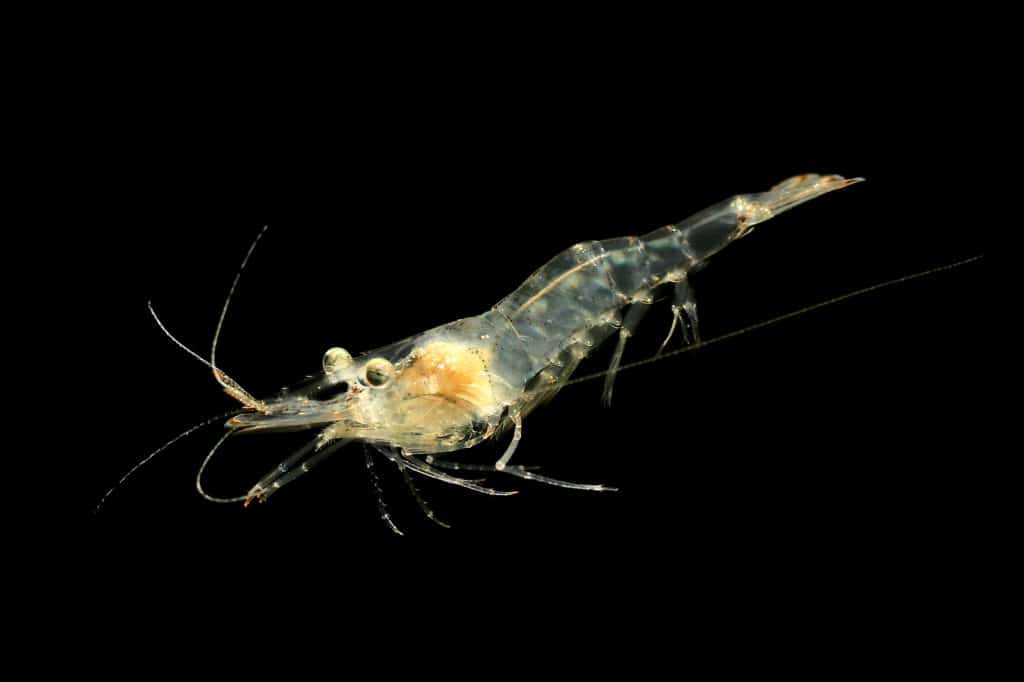 Ghost shrimp are another easy-to-care-for fish on this list.
They're tropical fish that can be found in fresh water.
They're commonly used as bait by fishermen, but that doesn't mean they don't make great pets and tankmates.
These scavengers grow to be about 1.5 inches long, and females are typically larger than males.
Caring for Ghost Shrimp
Ghost shrimp will be just fine on their own.
They can live with other ghost shrimp, but groups are not necessary.
Ghost shrimp are omnivorous and will happily eat anything they're given—like pellets, flakes, and algae wafers, for example.
Since they're such active eaters, they're fantastic at cleaning tanks, and will eat up any algae, leftover food, and plant detritus that might be in their aquariums.
8. Snails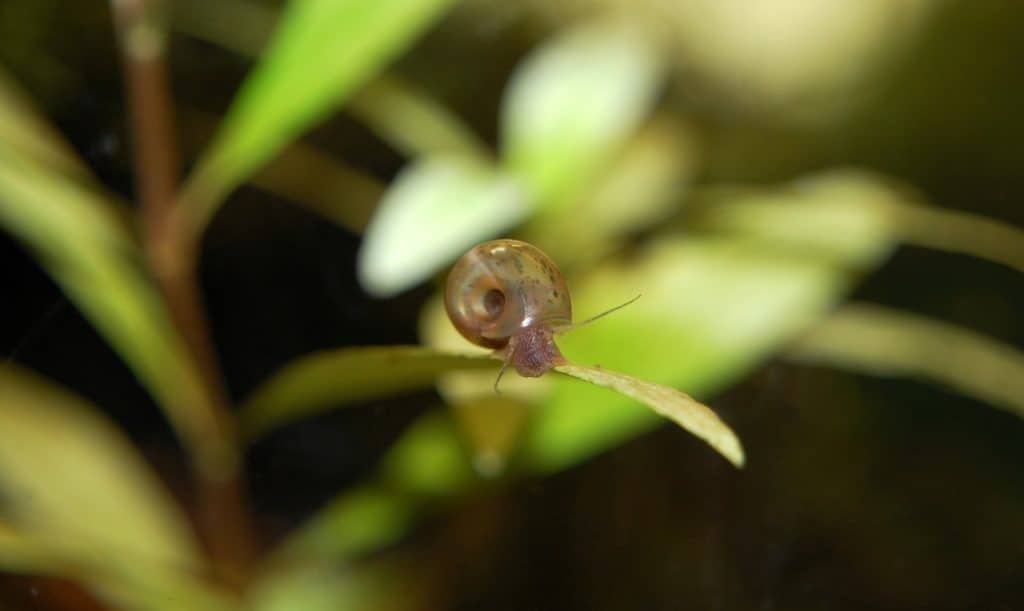 Snails are a classic creature to house in many tanks, and the odds are you've had at least one before.
Snails are great tank companions for lots of different species, and they can be housed on their own.
Many snails can asexually reproduce, meaning they can lay eggs that will hatch and release baby snails into your tank.
Three-gallon tanks can be great for keeping snail eggs in check.
Be warned, however. Snails can be avid escape artists, and their tanks should be kept covered.
Just like octopi, if there's a way out of a tank, they will find it.
Snail care
Freshwater snails are excellent tank cleaners and live on a diet of dying plant matter and food left uneaten by tankmates.
They also eat algae wafers, fish flakes, pellets, and bottom feeder tablets.
Because care, like proper pH and temperature, can vary from snail to snail, it's best to speak with the breeder or pet store you got your snail from.
9. Glofish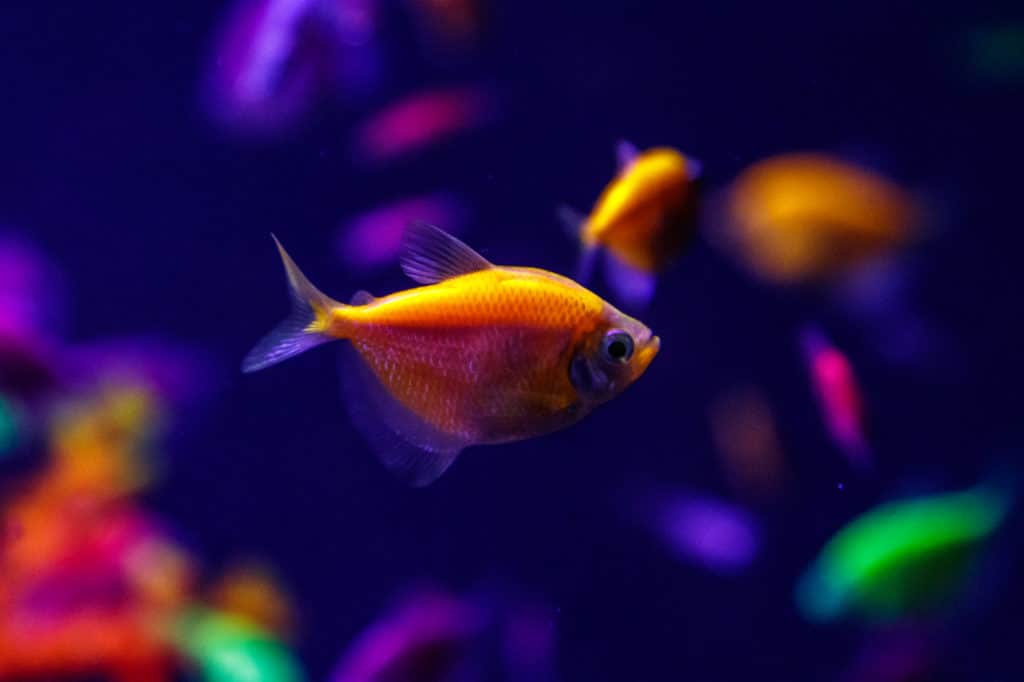 Glofish are another small and relatively easy to care for fish that were genetically engineered to glow fluorescent colors under blacklight.
The glofish we recommend for a three-gallon include barbs, danios, and tetras.
Like all other fish, they should not be permanently housed in a three-gallon tank.
Their preferred tank size is a 20-gallon.
They are compatible with other Tetras and Danios when they move to their larger home.
Caring for Glofish
Glofish are another possible fit for a three-gallon tank.
They grow to be about two inches long, and they can live temporarily by themselves.
They prefer water temperatures between 72 and 82 degrees, a pH level of somewhere between 6.5 to 7.5, and intermediate water hardness.
Glofish are omnivorous, and their diet should consist of pellets, flakes, or frozen (or even freeze-dried) food, though their food should be thawed before feeding them.
They should also be fed twice a day in small amounts.
10. White Cloud Minnows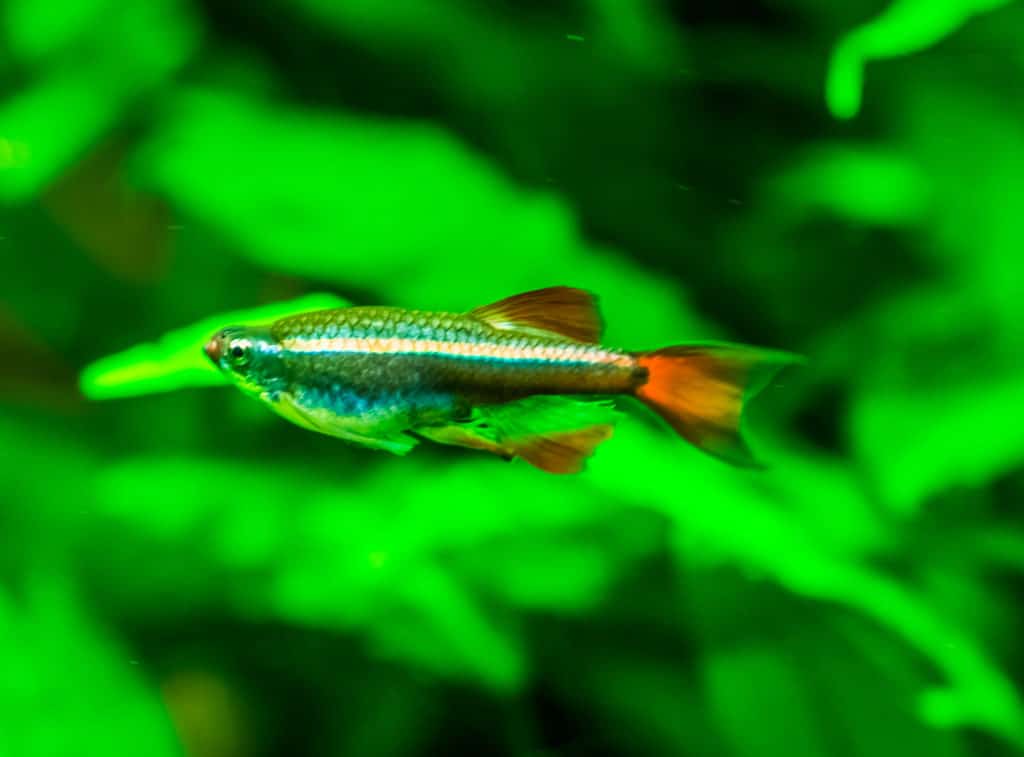 This next fish is somewhat rare and nearly extinct but still a good fit for a three-gallon tank, nonetheless.
These tiny minnows are schooling fish and should be kept in a species-only tank or in a tropical community.
Because they're schooling fish, they're better off living in groups.
White Cloud Minnow care
White Cloud Minnows prefer warm temperatures at about 72 degrees, a pH level of between 6.0 and 8.0, and enjoy water on the harder side.
Their diet consists of pretty much anything, seeing as they're omnivorous.
They prefer various insects such as daphnia and mosquito larvae.
They're also partial to shrimp.
Their diet can also consist of bloodworms, krill, fish fry, algae wafers, brine shrimp, and even boiled greens!
Three Gallons, Tank You Very Much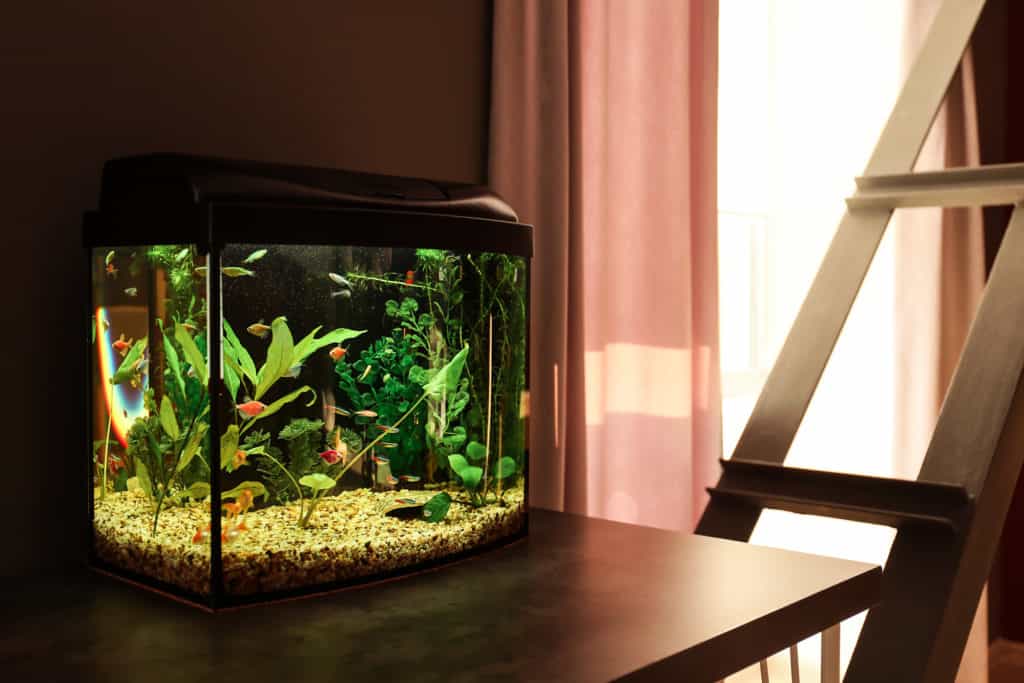 There you have it—three-gallon tanks are not the ideal habitat for any fish.
The smallest tank we can recommend in good conscience is a five-gallon.
Just because a certain species can survive in a three-gallon tank for a while doesn't mean it can stay there forever.
Your first priority should always be helping your fish to thrive.
How are your fish doing in their three-gallon tank?
What aquarium size would you recommend for beginners?
Let us know in the comments below. We'd love to hear from you.