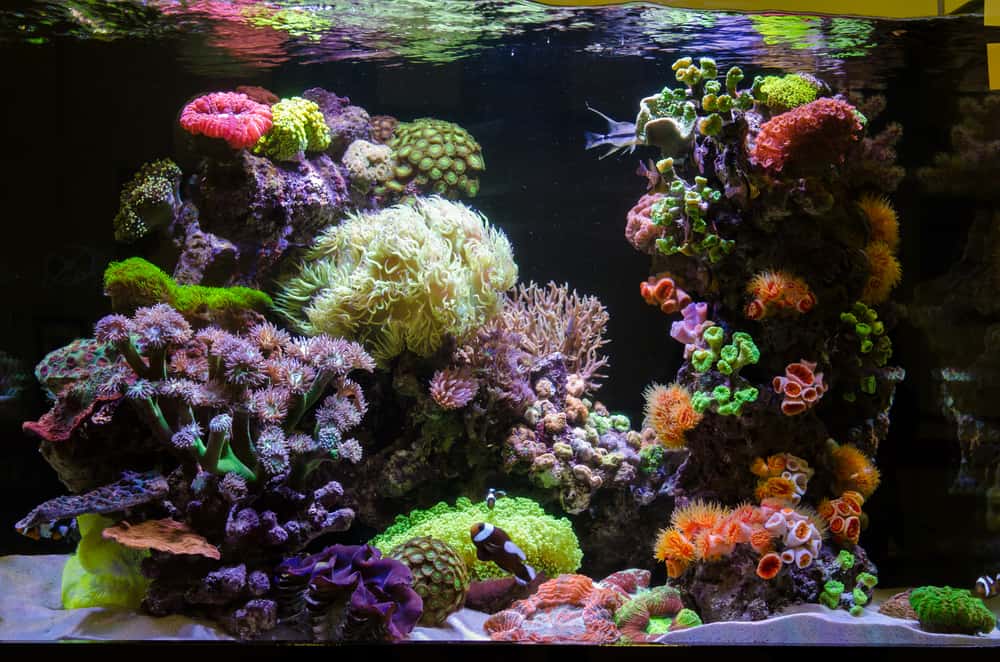 What aquarist can say no to the brilliant creatures of a saltwater aquarium and the bold colors of marine fish and corals?
Although keeping a saltwater tank seems very exciting, it can be more challenging than maintaining a freshwater tank.
If you decide to set up a marine tank, you should look at it as an investment.
Read on to find out what you should consider and get an approximation of how much it's going to cost you.
How Much Does a Saltwater Aquarium Cost?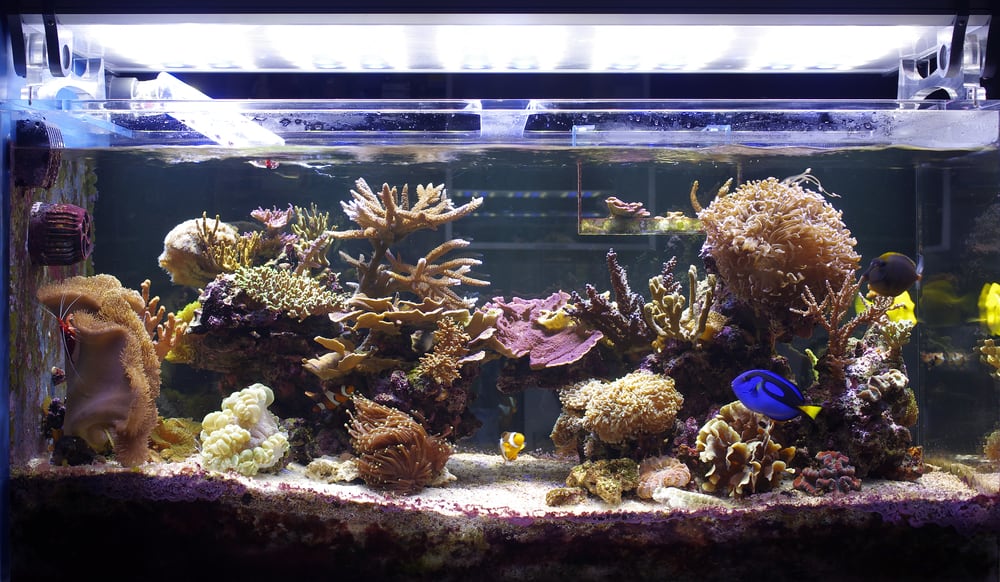 Setting up a saltwater aquarium can be as cheap or as expensive as you want.
To be more precise, when choosing the equipment and fish, if you go for the cheaper models and varieties, you can get away with a smaller budget.
If you aim for the higher end for every piece, you'll need a bigger budget.
On average, for a medium-sized tank, you'll spend between $1,000–$2,000 for the tank and livestock.
The bigger the tank, the more it'll cost.
Equipment
1. Tank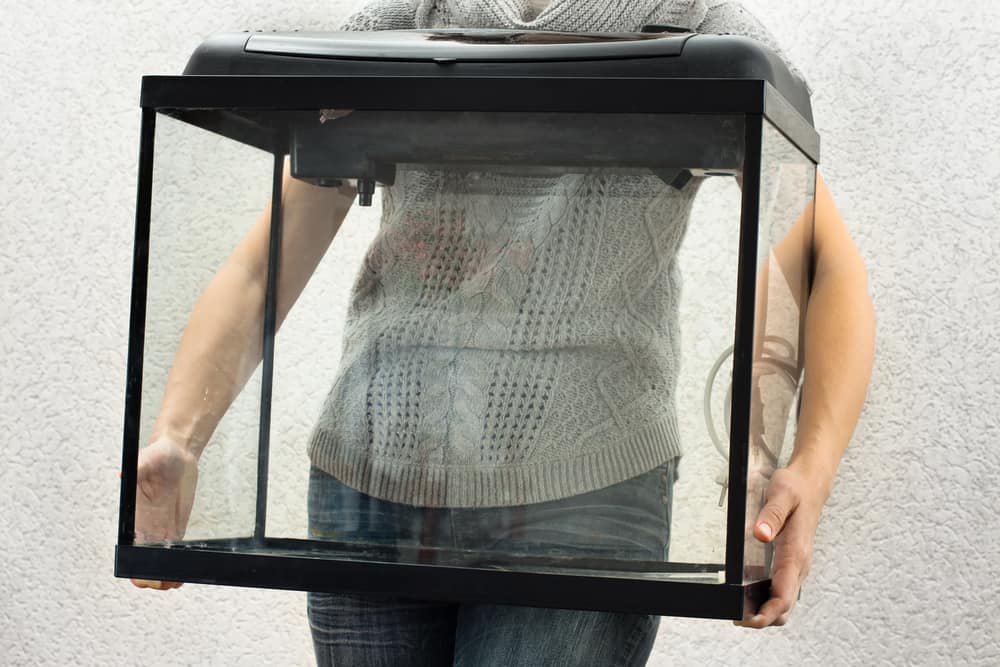 The tank is obviously the first piece of equipment you need to purchase and the determining factor for all the other ones.
The size is the first important factor.
This can directly affect the price and your chance of succeeding as a hobbyist!
Generally, a freshwater aquarium is much easier to keep.
There are more parameters you need to keep stable in a saltwater tank.
The smaller the tank, the less stable the environment.
Purchasing a medium-sized or large aquarium means the water chemistry changes more gradually, and sudden fluctuations won't catch you off guard.
Plus, you'll save on the cost of stocking and other equipment with a larger tank.
A 50- to 90-gallon aquarium is a perfect choice, especially for a beginner saltwater tank keeper.
After the size, think about the tank material, which could be glass or acrylic.
Each of these materials has its characteristics, determining their price.
Glass Tank
The type of glass and the way the tank is manufactured can change the price.
They're relatively cheaper than the acrylic models.
Because of their more rigid build, you can put them on open-top stands safely.
The glass is hard to scratch and easy to clean.
Even after a long time of use, the glass stays clear.
However, glass tanks are incredibly heavier than acrylic models.
Bigger tanks have thicker glass, and they're heavier.
The thicker glass increases distortion from the outside.
Low-iron glass doesn't have this problem as much, but it's pricier.
Lastly, pressure can crack or shatter the aquarium glass and put the safety of you and the livestock at risk.
Acrylic Tank
These tanks are more expensive than their glass counterparts, but they give you more options in terms of shape.
They have more clear walls.
What's more, acrylic won't shatter easily, and it's lighter, so it'll be easier to transport the tank.
However, sharp objects can scratch the outside of the aquarium, and fish can scratch the inside.
Although the material is highly prone to scratching, minor scratches are easily repairable by polishing.
Acrylic tanks have stronger joints because their corners bond with solvent rather than silicone.
Acrylic tanks need a flat-top aquarium stand to keep their balance.
They're harder to clean, and removing algae from the glass is challenging.
Also, their clarity decreases over time, and the color will change to yellow.
For a 50- to 90-gallon tank, the price starts around $150 and could go up to $400, depending on size, shape, and material.
2. Stand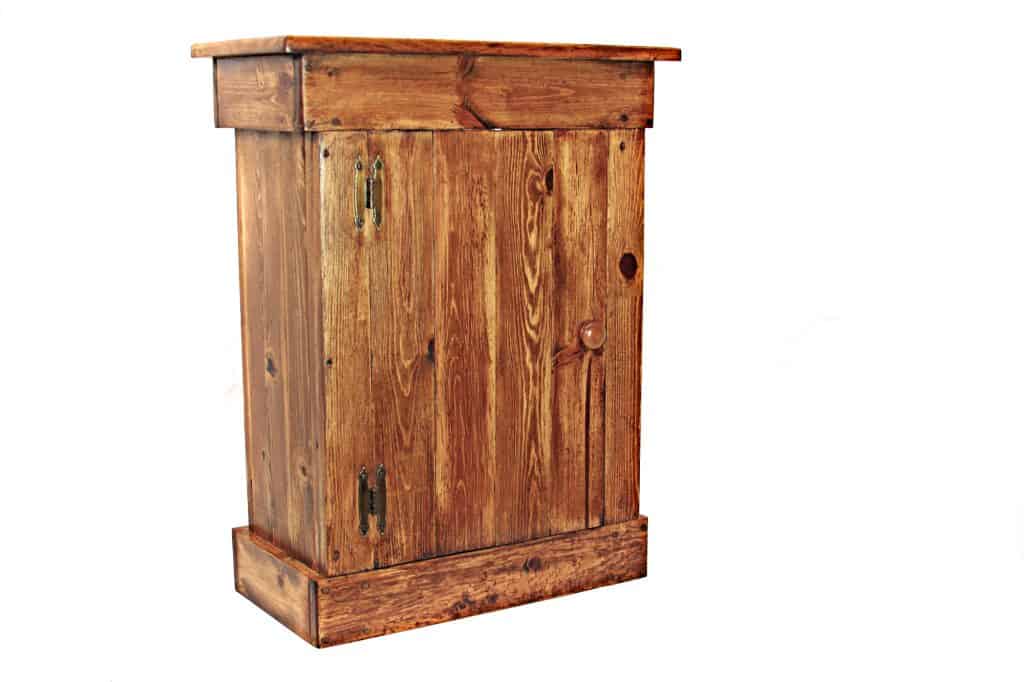 A manufactured stand's cost will also depend on its size, material, style, and finish.
Most stands are made of metal, MDF, or plywood.
Natural wood is harder to find and will cost much more.
Getting a high-quality stand is important because it should be sturdy enough to carry the weight of a filled aquarium.
It shouldn't be tilted or wobbly.
The cost of an aquarium stand can vary between $75 and $400 and over.
3. Sump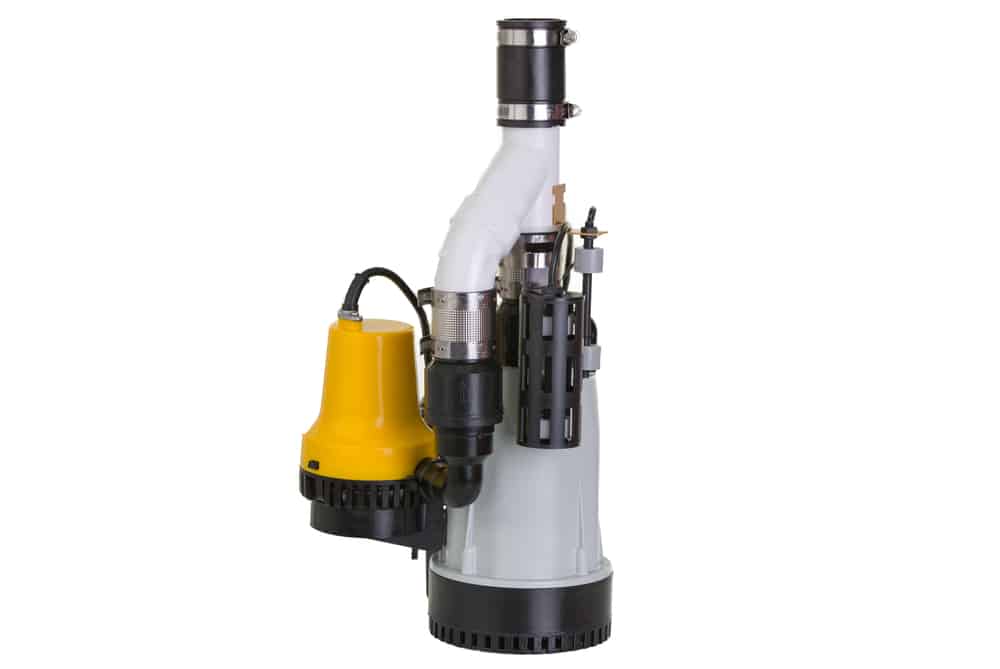 Although sumps aren't essential equipment, having them will help you maintain your saltwater tank easier.
The sump itself doesn't do much for the aquarium, but it sits under the tank in the stand, housing the equipment.
This way, your saltwater aquarium will look neat and natural, without any pieces and pipes sticking out of every corner.
You can fit your protein skimmer, biological filtration, mechanical filtration, chemical filtration, heater, baffles, bubble traps, return pump, and any other equipment in the sump.
It helps increase total water volume, flow, and oxygenation.
It also stabilizes the pH and lets you dose the tank with supplements safely.
Your sump should hold enough water to prevent an overflow during a power outage.
This feature is the single most important affecting your sump's price.
You could use a simple glass aquarium as a sump, a commercially made one with compartments, or a custom-built sump.
Some bigger sumps even have a compartment for a refugium.
The price varies from $50 and runs over $500 for more advanced models.
4. Return Pump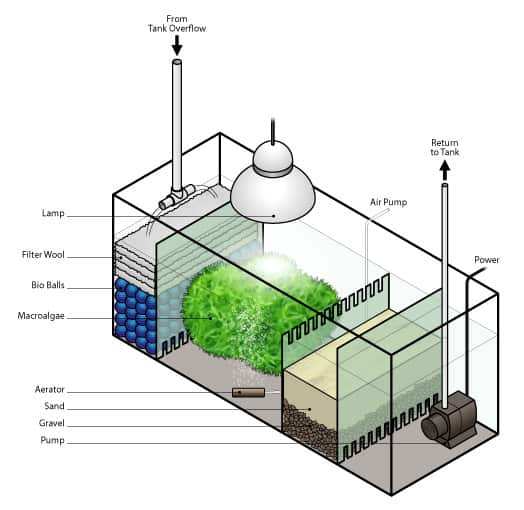 Once the water goes into the overflow box and drains into the sump, it travels through different parts of the sump.
The clean water should now get pumped back up to the main tank.
That's the return pump's job, which sits at the end of the sump.
Getting the right size pump is essential for a reasonable turnover rate.
The price starts at around $30 and can reach $300.
5. Protein Skimmer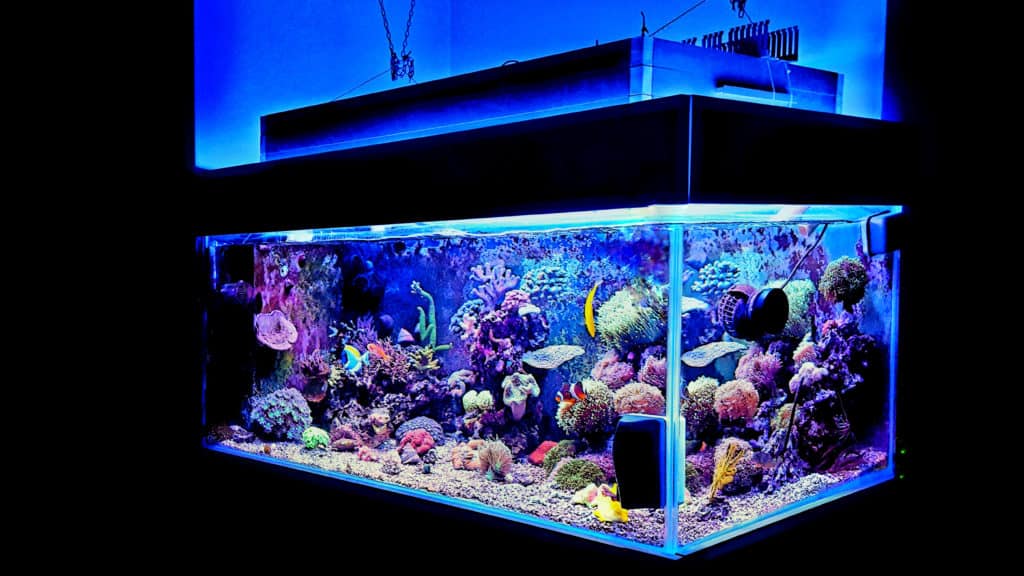 Freshwater fish can withstand some nitrate build-up in the tank.
However, marine creatures like corals and invertebrates are more sensitive to improper water quality.
A protein skimmer's finest advantage is that it can remove organic waste from the water column before it gets a chance to decompose.
The skimmer produces lots of tiny air bubbles.
Phenol oils, dissolved organic compounds, and other agents stick to these bubbles and gather in a collection cup for removal.
The protein skimmer takes the load off your biological filtration, enhances the water quality, and adds oxygen to it.
The skimmer's cost varies depending on your aquarium's size.
For a nano saltwater aquarium, you could get one for around $50.
The price goes up to $500 for larger tanks.
6. External Filter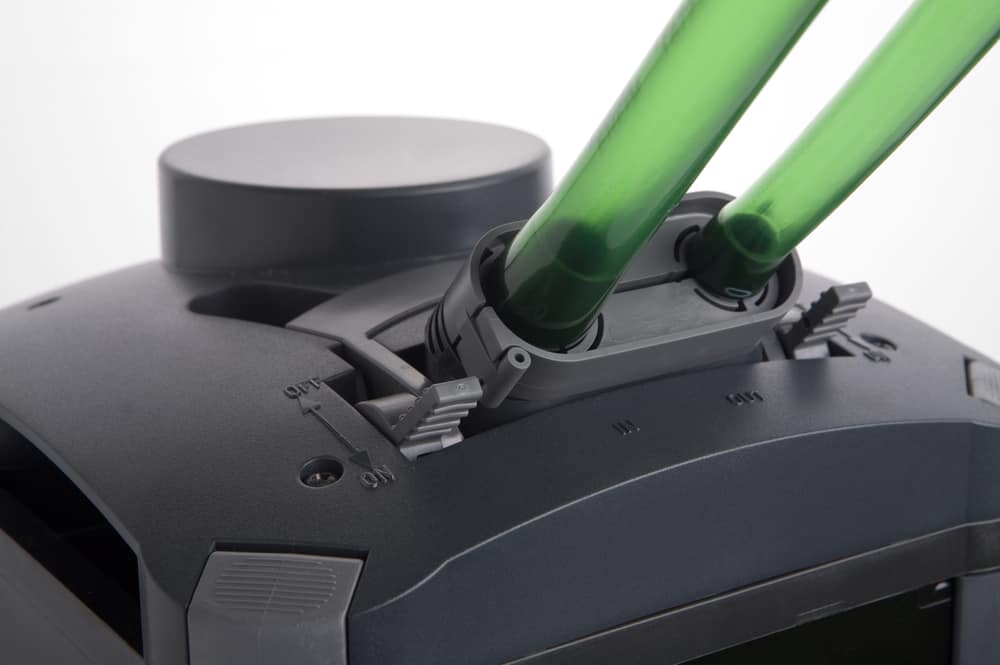 A canister filter is an alternative to having a sump.
It forces water through various filter media, which could be chemical, mechanical, or biological.
The clean water will then return to the main tank by a built-in pump or a separate external one.
Canister filters are easy to install and maintain.
The price starts at around $30 and can run up to $100.
7. Circulation Pump or Powerhead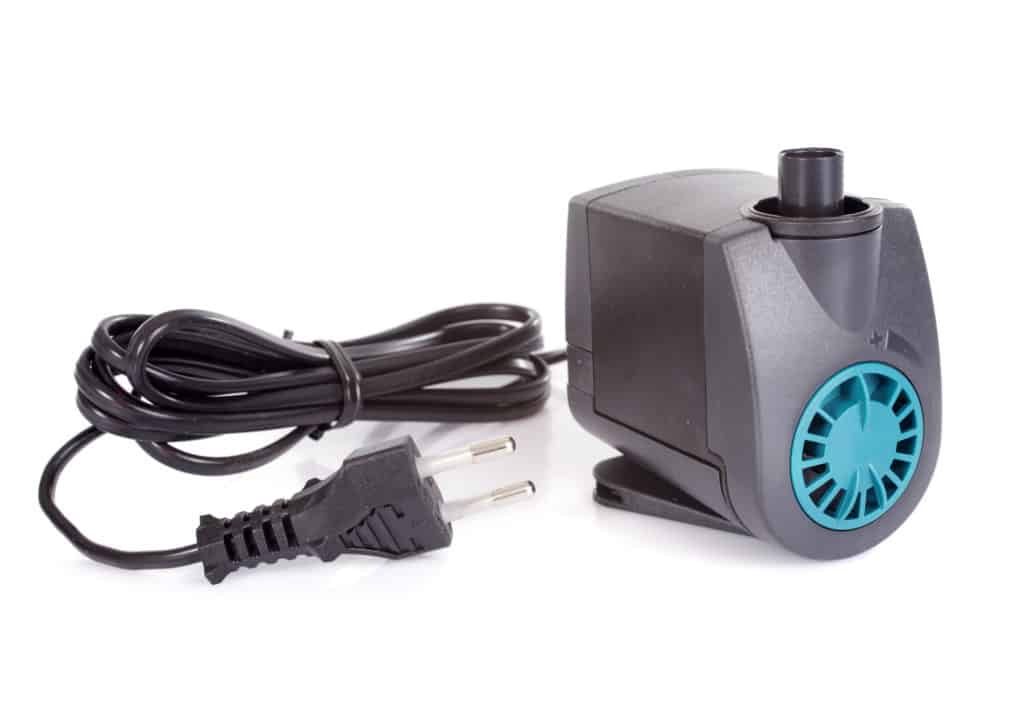 Both powerheads and circulation pumps help create a decent water flow, which is vital in every saltwater tank, especially if you have corals.
In the wild, they grow with ocean reef currents, so you need to mimic that for a healthy environment.
Some fish also need strong currents through the tank.
As a rule of thumb, you will need one circulation pump for every three feet of aquarium length.
The typical price hovers around $20 or $30, but it could go over $100 depending on strength, size, and quality.
8. Heater and Thermometer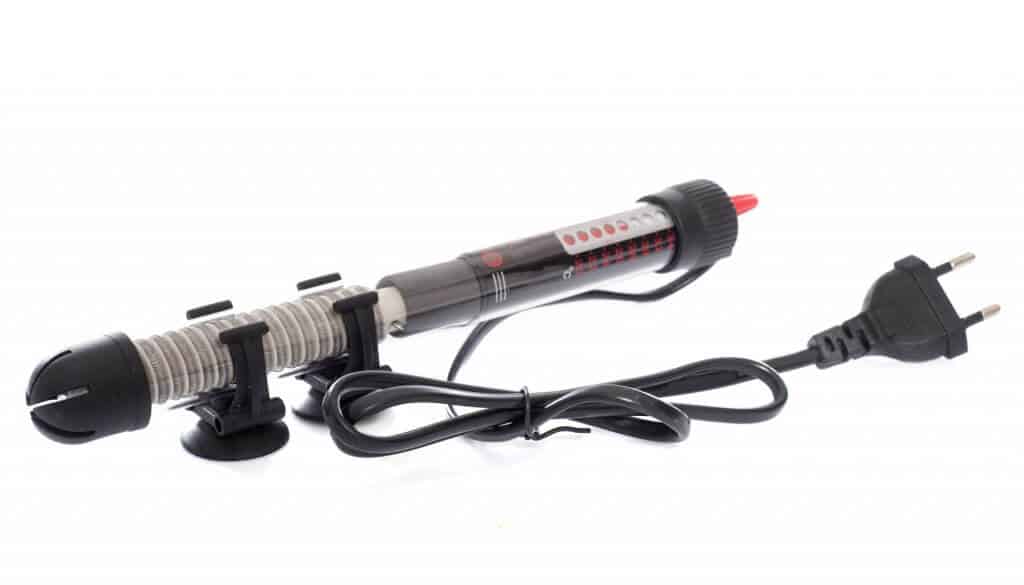 Maintaining aquarium temperature is a critical factor for keeping your marine fish and corals healthy.
Temperature fluctuations during day and night or summer and winter can cause stress for fish, resulting in weak immune systems and becoming prone to diseases.
You may need to get one or more heaters for your tank, depending on its size and the livestock's needs.
A thermometer is also necessary for keeping the temperature under control.
You could choose a multi-function digital sensor, a stick-on, or a floating thermometer, each of which needs a different budget.
You could choose the heaters that have built-in thermometers.
You could find a decent heater for only $10, but the price can reach $100 for stronger ones.
9. RO System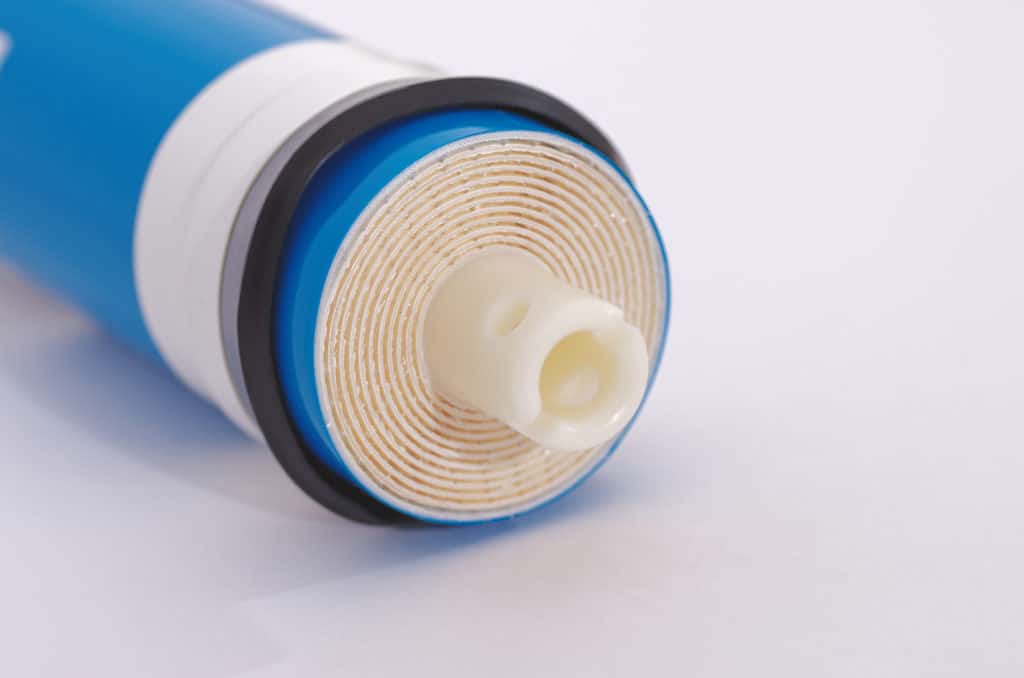 A Reverse Osmosis system is neither part of the main aquarium setup nor an essential purchase for everyone.
However, it's the best option for those who live in areas with high water hardness.
Since it doesn't come cheap, you should figure out if you need one before setting up the aquarium.
Your tap water could have lots of impurities and dissolved minerals that could hurt the fish and corals.
The RO system can remove up to 90% of minerals and chemical contaminants, leaving the water fresh and clean.
You could also purchase readily made RO water, but having an RO system can save you money in the long run.
Depending on the quality and strength, the price varies from $50 to over $300.
10. Lighting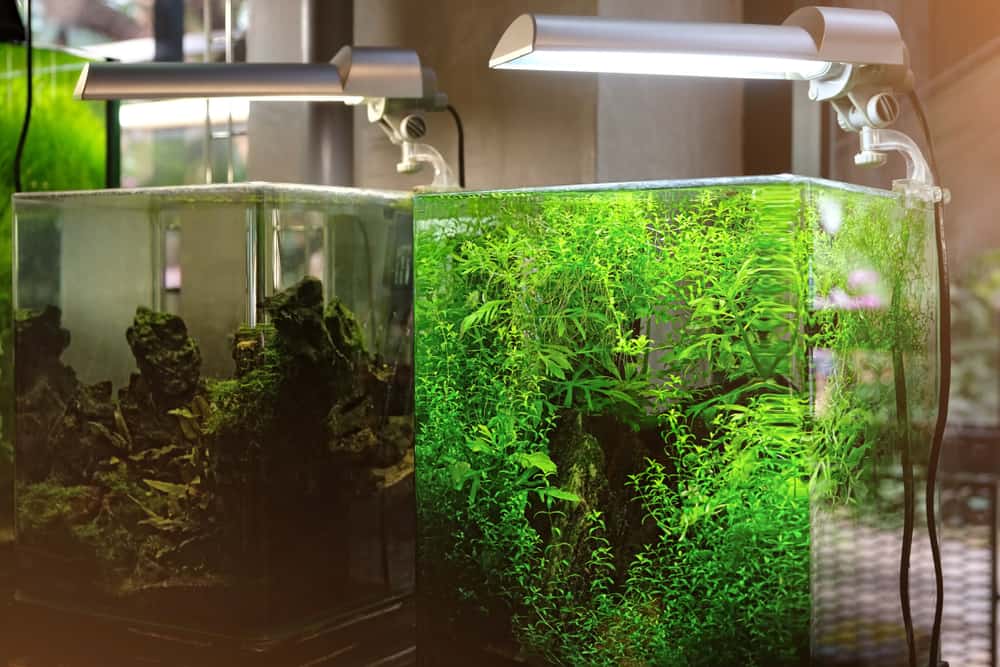 Proper lighting is essential for a marine aquarium, as it impacts the health of fish, inverts, plants, and corals.
It affects the aquarium temperature, reproduction timing, algae growth, and even your specimens' coloration.
There are two main types of lights: LED and fluorescent light bulbs.
The T5 light bulb is the best and strongest kind of fluorescent lighting.
If you plan on keeping a fish-only aquarium, standard T5 lighting will suffice.
However, for livestock that relies on photosynthesis to grow, LED lights are a better choice.
Although they can cost more than fluorescent lights, LED bulbs are energy-efficient, strong, and long-lasting.
The length of the fixture, output, type, and the number of bulbs can determine the overall price.
You could find lights for $30 up to $300 and more.
11. Substrate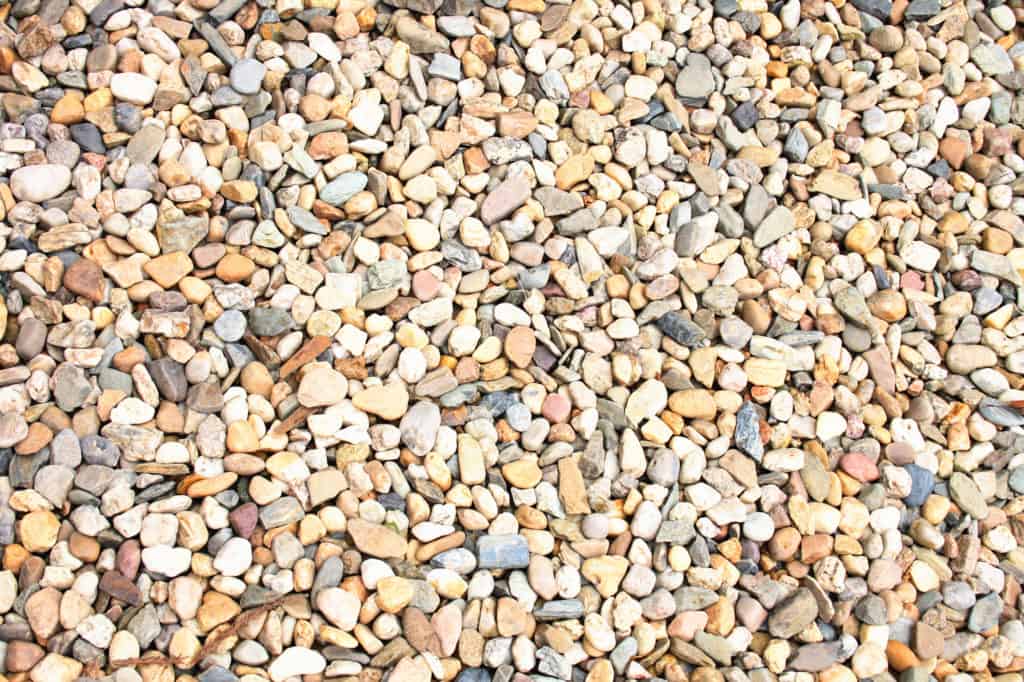 The two main types of substrate are sand and gravel.
Although gravel can be fine for some saltwater tanks, a deep enough sand bed will be a better choice because it looks more natural, and marine fish prefer it.
Don't think of your substrate as just a decoration.
Firstly, it houses beneficial bacteria that are essential for turning ammonia into nitrate.
Secondly, many fish, invertebrates, and critters need fine sand as a source of nutrition or refuge.
Bottom dwellers, shrimps, starfishes, gobies, blennies, wrasses, and many other creatures are dependent on the substrate.
There are two types of sand you could choose from: live sand or dry sand.
Live sand gets its name because it already houses beneficial bacteria and can help kickstart the nitrogen cycle in your tank.
Even so, it's usually overpriced, and most of the bacteria die during shipment.
You could use dry sand and wait for the bacteria to build a colony at their own pace or use bottles of nitrifying bacteria instead.
When choosing the type of sand, you should consider your fish's preference and make sure it doesn't leach out unwanted minerals into the water.
The rule of thumb is to get a one-inch-deep substrate, and you'll need one pound of sand for every gallon.
For a two-inch-deep sand bed, two pounds of sand will suffice for each gallon, and so on.
As you can see, many factors can affect the price of the substrate.
Depending on the size of your tank, the type of substrate, and how deep you want it, you can spend from less than $100 up to $500 or more for larger tanks.
Click here to check out the prices on Amazon and calculate a more precise cost estimate for your tank.
12. Live or Dry Rock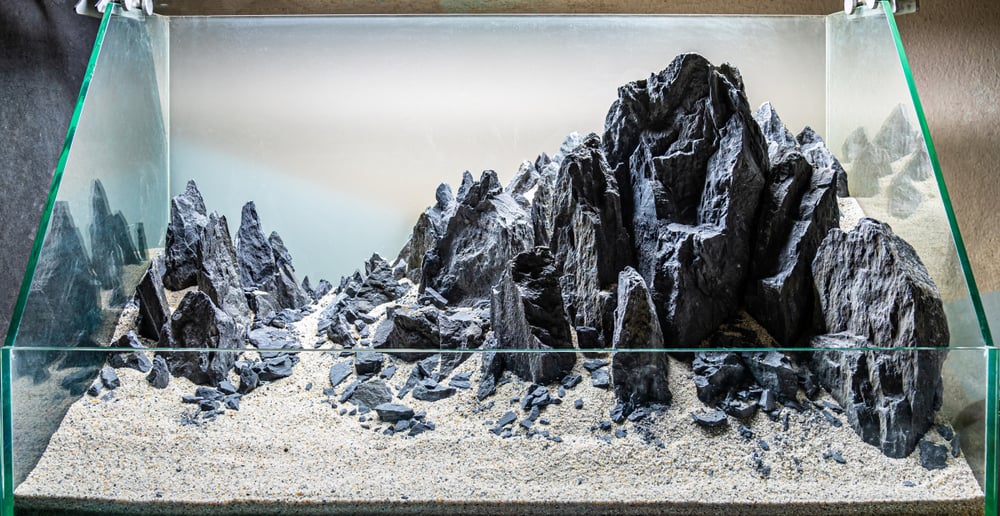 It's vital to provide shelter for your fish and inverts, so they can feel safe and at home.
Building arches, mountains, and caves with live or dry rock will help with that.
Much like live sand, live rock houses many beneficial marine creatures and bacteria.
These macro- and microorganisms will help establish your tank faster and keep the environment healthy.
You should know that this comes at a high price!
New live rock sells for $5 to $12 per pound.
Used ones cost less: $2 to $4 per pound.
You could also go for dry rock and let the organisms set sail in them in time.
Dry rock costs $3 to $5.
It's recommended to get one-half to two pounds of rock per gallon of water.
13. Salt Mix, Additives, and Hydrometer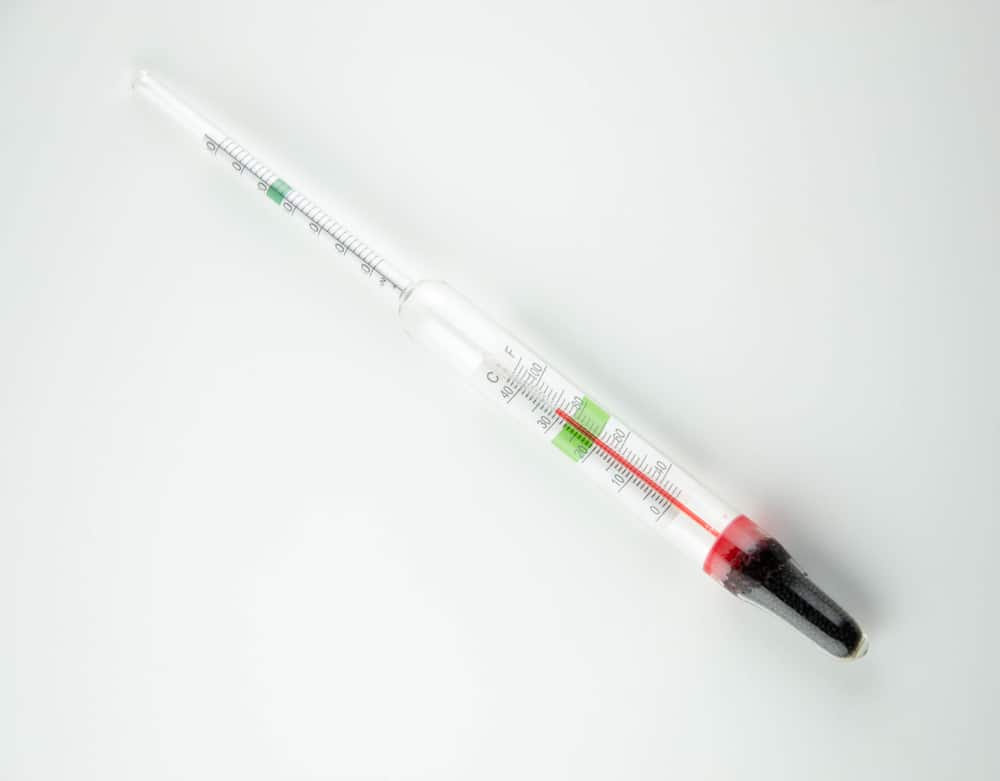 Salt mixes come from the sea, and they contain NaCl and other minerals essential for a tank's well-being.
Magnesium, calcium, strontium, sulfate, and other compounds are present in your aquarium.
If you buy salt in bulk, you'll get a better deal in the long run.
While you can get enough salt for a 50-gallon tank for about $30 or $40, you'll need to spend around $70 for a 200-gallon aquarium.
Depending on the livestock you're planning to keep, you'll have to dose your aquarium with trace additives as well.
For instance, corals and crustaceans pull minerals like calcium and magnesium directly from the water column to build their stony skeletons.
Adding lime water or kalkwasser to the water is essential for their growth and well-being.
Iron is vital for photosynthetic creatures like corals and macroalgae, and molybdenum feeds beneficial bacteria.
Bottles of trace minerals cost $10 to $20.
A hydrometer or salinity tester will measure the gravity and salt content of the aquarium water.
Beginners could get a lot of use out of this device.
The price starts at $5 and goes up to $30.
14. Livestock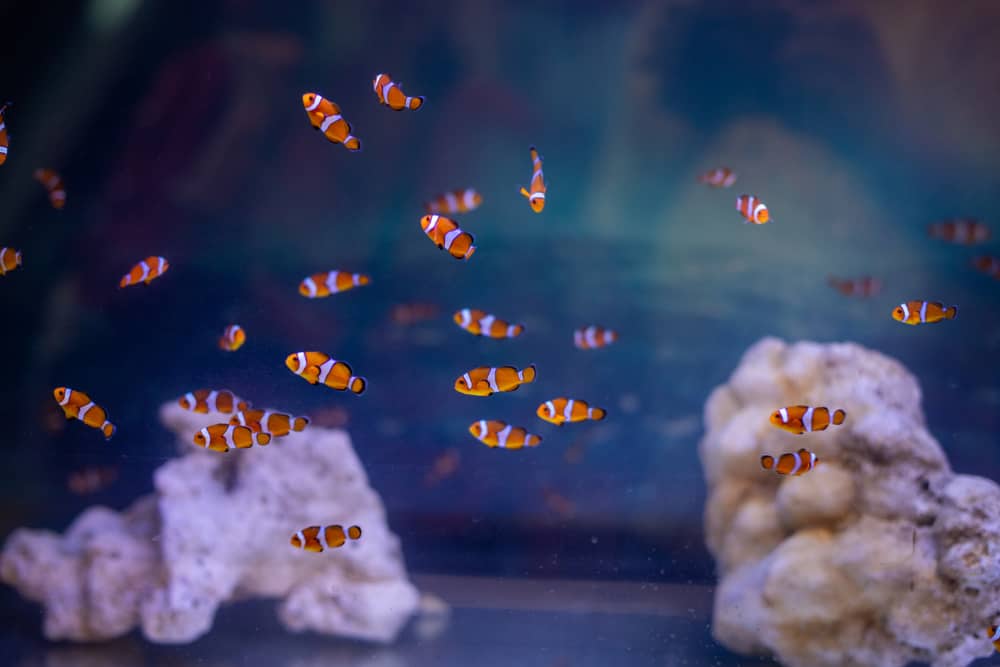 People think marine fish are much more expensive than freshwater ones.
That can be true, but not always.
Some marine fish like cardinalfish, damselfish, gobies, and clownfish go for under $20.
However, some exotic fish varieties can sell for $100 or even $1,000!
For maintaining the water quality and keeping the aquarium clean, put together a cleanup crew.
They'll eat debris, detritus, uneaten fish food, algae, and other unwanted components, and you'll prevent many problems this way.
Depending on your tank's size, you can get a combination of crabs, snails, and shrimp for less than $100.
For a reef tank, you should choose between ordinary corals or exotic species.
Some types cost around $50, and some go for $300 or more.